12/26-27/13 Outing to Leavenworth and Camp Serendipity (our log home)
On the day after Christmas, Paul, Ellen, Andrew, and Tianna had a great two-day winter outing. First we stopped in Monroe and had a short visit with Uncle Charles. Then we drove to the 59er Diner where we had lunch. We proceeded on to Camp Serendipity (our log home near Lake wenatchee). Unfortunately there was virtually no snow on the ground so sledding on the property was out of the question.
We moved our gear into the cabin, hoisted the flag, turned the thermostats up, and then we drove on to visit Leavenworth. On the way we stopped at the Alps Candy store and spent some fun time looking at the merchandise, sampling some of it, and buying some of it. In Leavenworth, we stopped at the Arcade where we had a hand at some of the games and challenges.
Since it was getting too dark for Paul to drive, Ellen drove to the heart of town and parked the truck while Paul, Andrew, and Tianna went to Studio 1890, an old time photo studio, and got in line to be photographed. Ellen showed up in time to get a costume and get in on the picture taking. It was a lot of fun and we got some fun pictures.
After the picture taking, we headed for King Ludwig's and had a big German dinner. Then we got in the truck and headed back to Camp Serendipity.
We set up the inflatable bed in the living room for Tianna. We spent the evening relaxing, showering, reading, puttering around, sitting by the fire in the wood stove, and generally having a good time.
In the morning, we had our breakfasts on different schedules since our crawling-out-of-bed schedules were different. We built another fire in the wood stove. Ellen and Paul went for a hike through the giant sequoia grove and up to the spring. It was very pleasant walking since there was no snow, no leaves, no rain, no wind, and no bugs.
After packing up our gear and saying good-bye to Camp Serendipity, we drove to the Old School BBQ in Monroe right by the Reptile Zoo and had a nice lunch in one of their two schoolbuses. Then we visited the Reptile Zoo and saw a lot of snakes, other reptiles, and various spiders and big bugs. It was a little smelly but impressive and a lot of fun. From there we headed home. It was a fun time. Here are some pictures from the outing: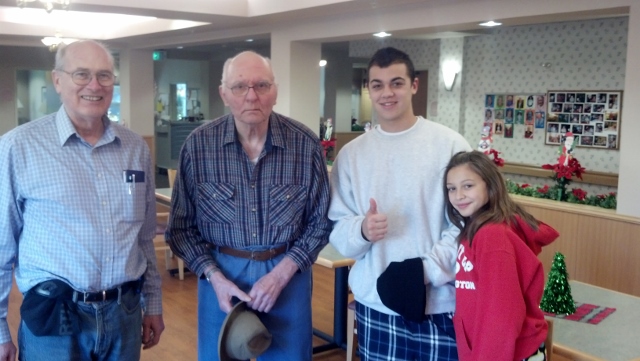 Our first stop was in Monroe where we visited with Uncle Charles. Ellen snapped a picture of Paul, Charles, Andrew, and Tianna.
---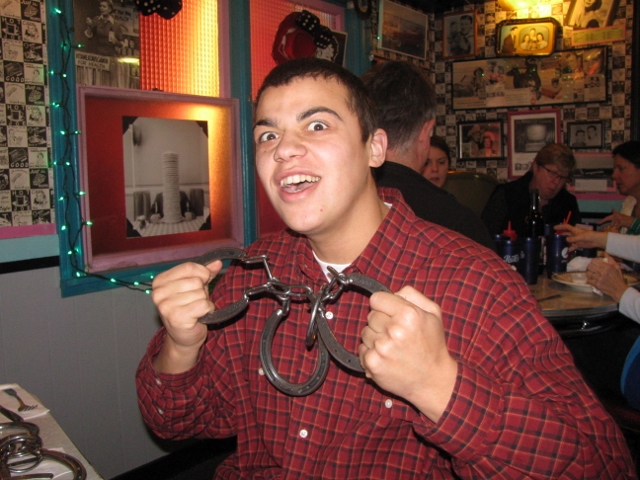 Next, we drove to the 59'er Diner for lunch where Andrew shows his frustration at a puzzle he tried to solve.
---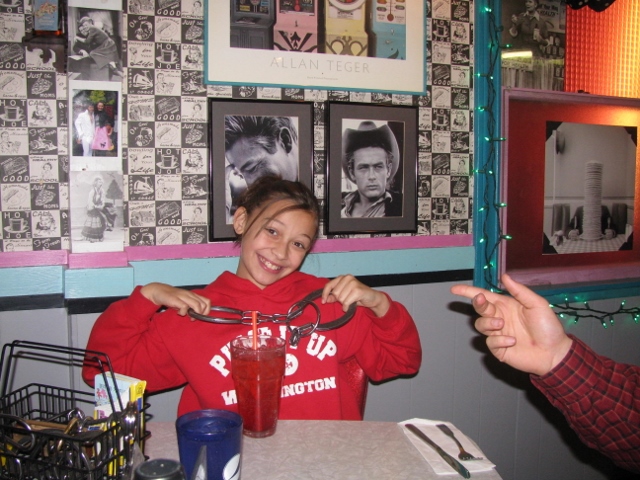 Tianna had no problem with her puzzle and shows no frustration.
---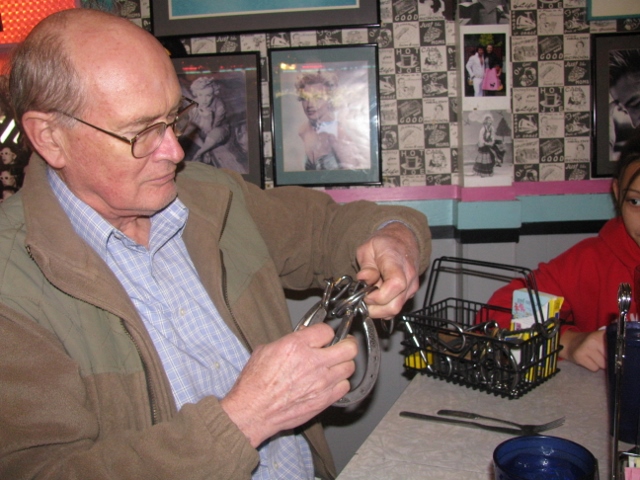 Paul studiously figures out a hard one.
---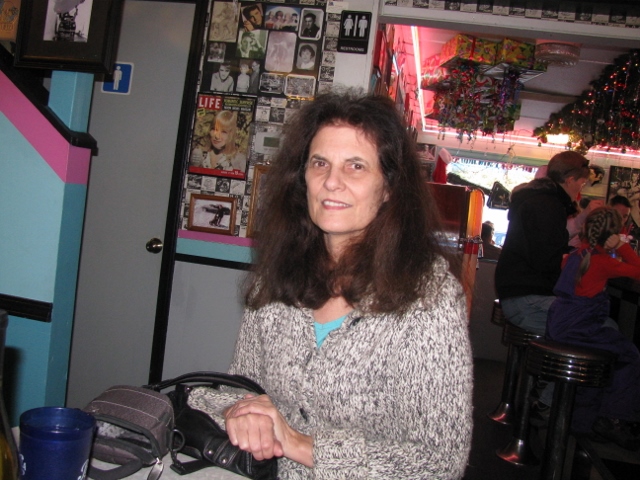 Ellen watches the puzzle-working while she waits for her lunch.
---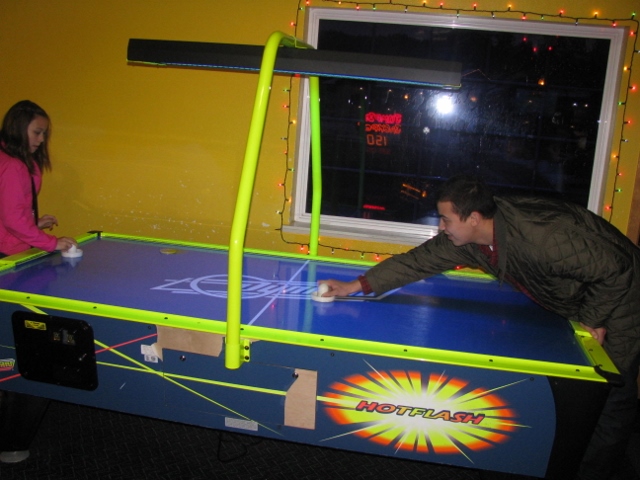 After a brief stop at Camp Serendipity and another stop at the Alps Candy Store, we proceeded on to Leavenworth where Andrew and Tianna played air hockey among other games.
---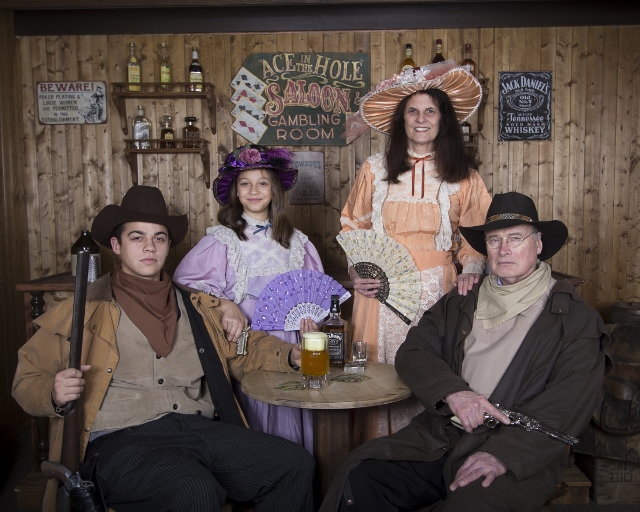 Our next visit was to Studio 1890 in Leavenworth where they take pictures of you as if you lived 120 years ago. Here are some of the results.
---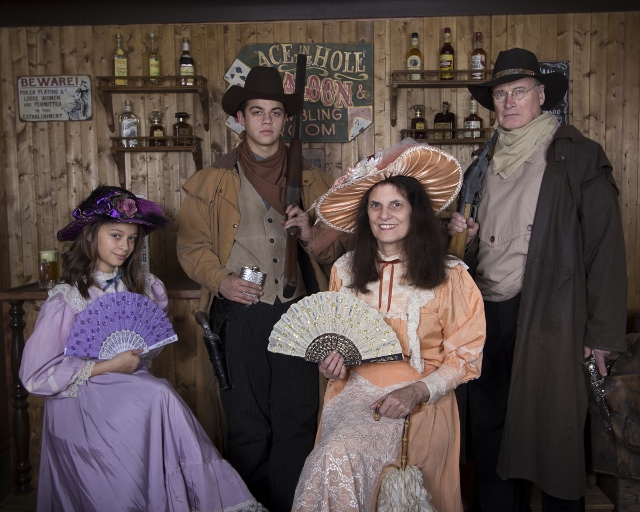 ---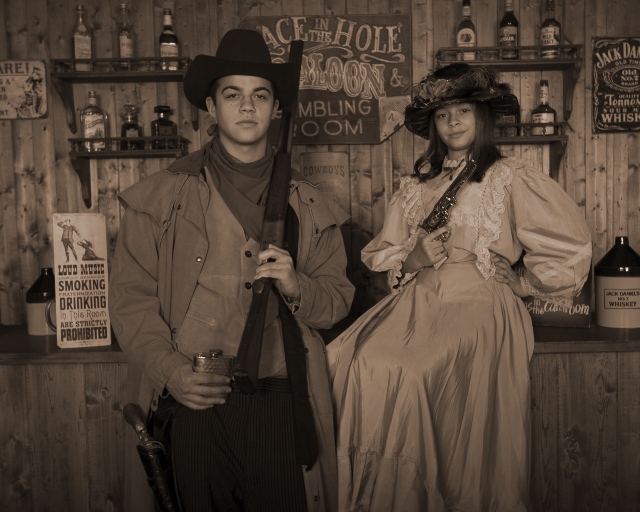 ---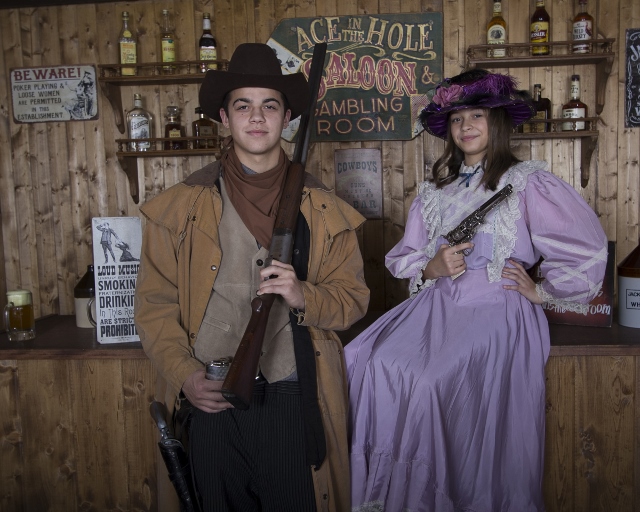 ---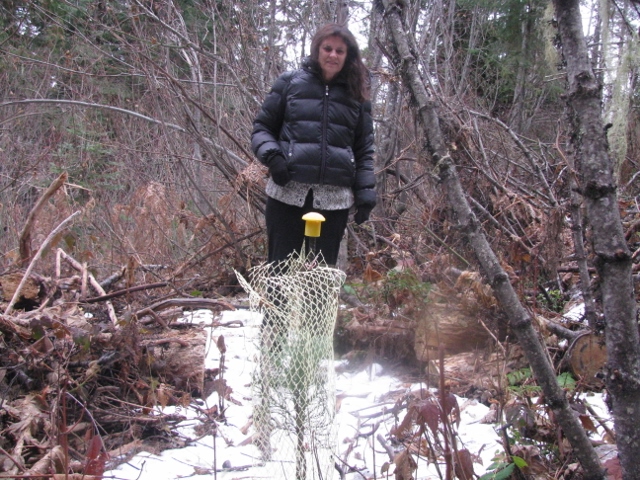 After a fun evening in the cabin at Camp Serendipity, Ellen and Paul toured the giant sequoia grove. Here is Ellen standing in front of the giant sequoia named "Ellen".
---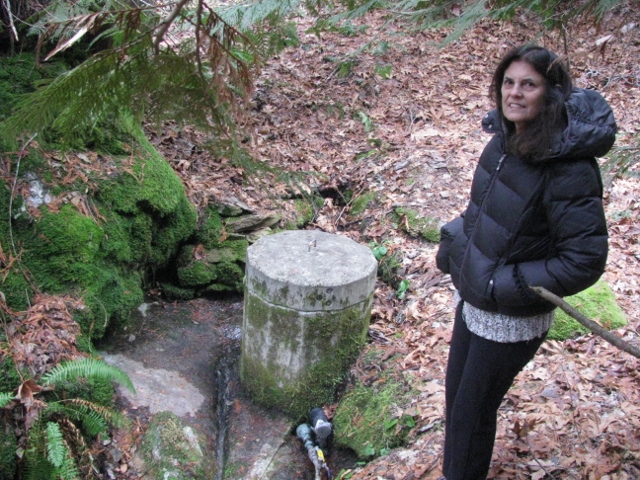 And here she is standing above the Camp Serendipity spring box.
---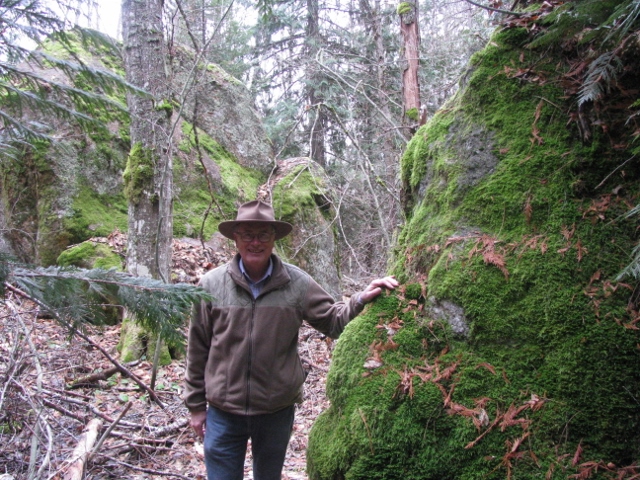 Here is Paul with the giant moss-covered boulder just below the spring.
---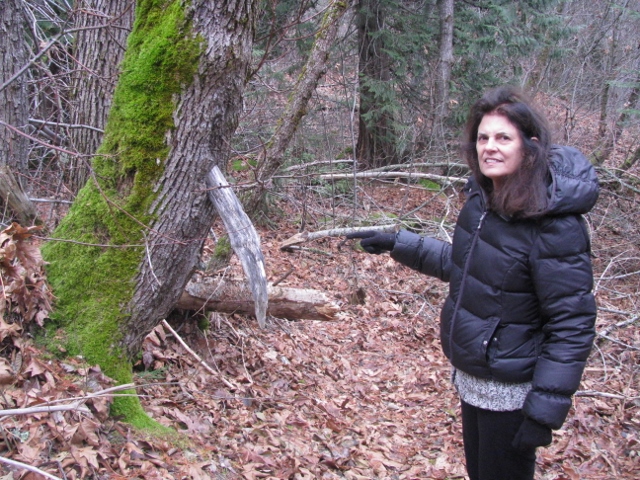 Here is Ellen with a tree trunk trying to imitate a humpback whale. That fluke sticking out of the trunk must have started out as a slab of wood leaning against the tree and then the tree just grew around it embedding it.
---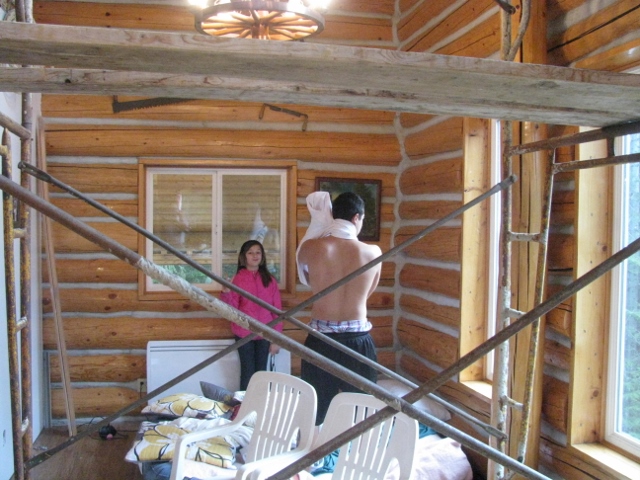 Tianna and Andrew in the living room. The scaffold tower sort of cluttered the space up but we were able to put up with it.
---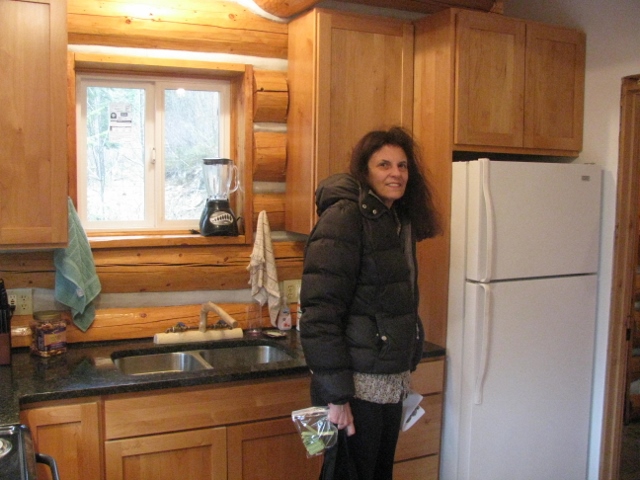 Ellen is putting things away in the kitchen getting ready to leave for home.
---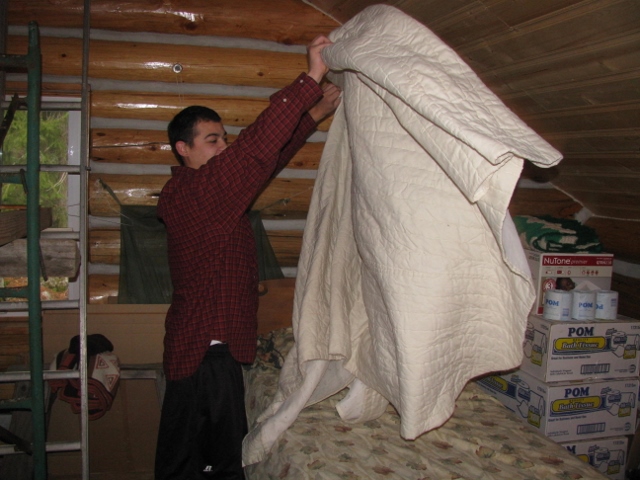 Andrew is making his bed in the loft. That is where he slept for the night.
---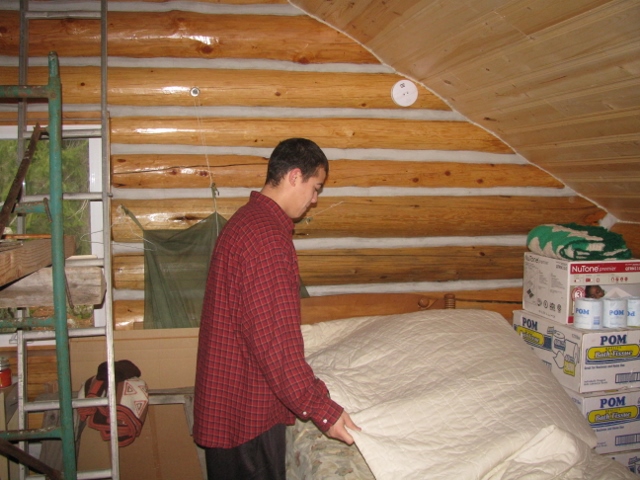 He is making it nice and neat.
---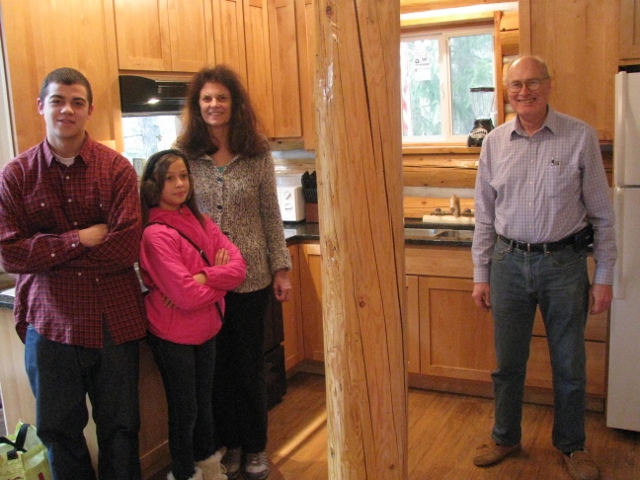 Andrew, Tianna, Ellen, and Paul posing before leaving for home.
---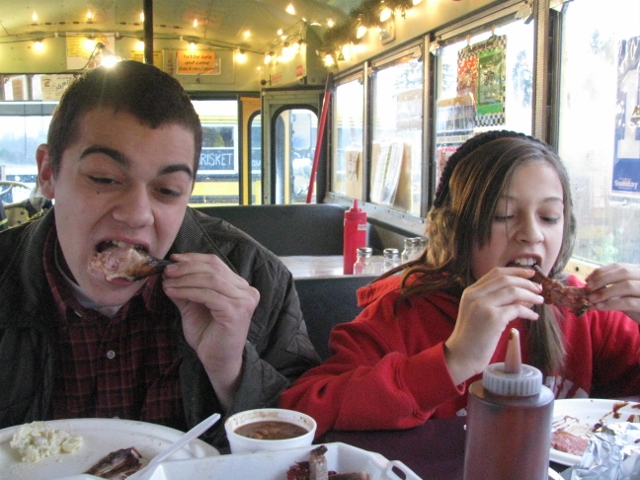 Andrew and Tianna wasting no time eating the barbeque lunch at the Old School BBQ in Monroe.
---
The schoolbus barbeque gets three thumbs up here.
---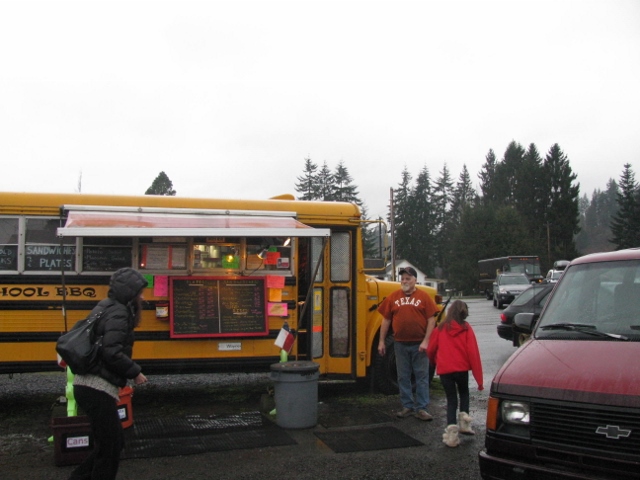 Tianna and Ellen leaving the barbeque busses and heading for the Reptile Zoo.
---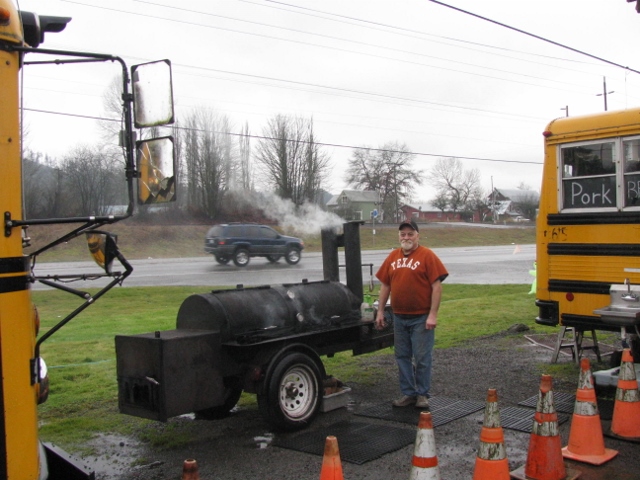 The Texas barbeque man at his barbeque between his two busses.
---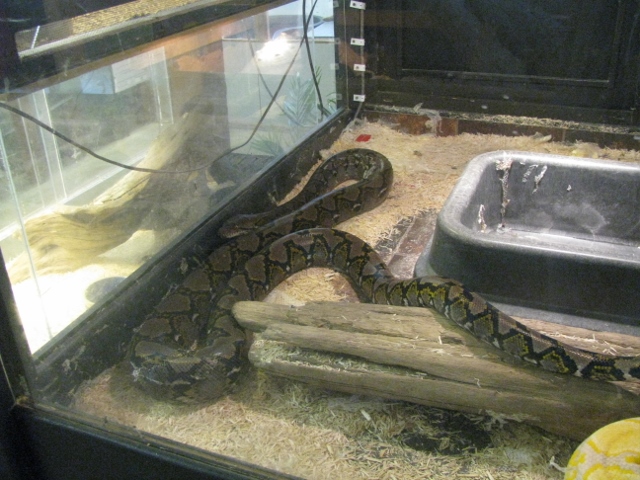 One of the many snakes we saw in the Reptile Zoo
---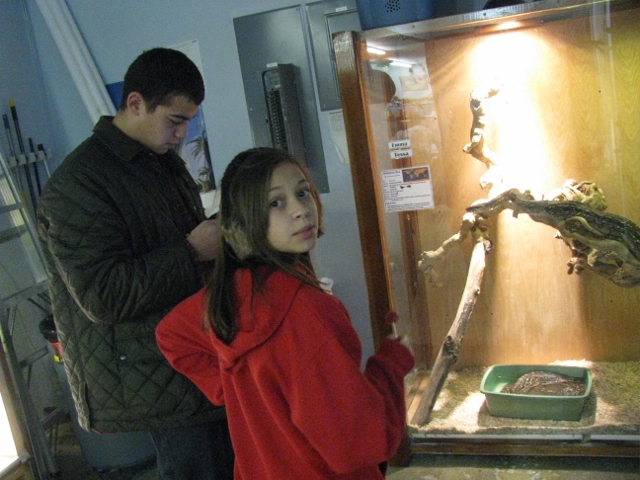 Andrew and Tianna watching more reptiles
---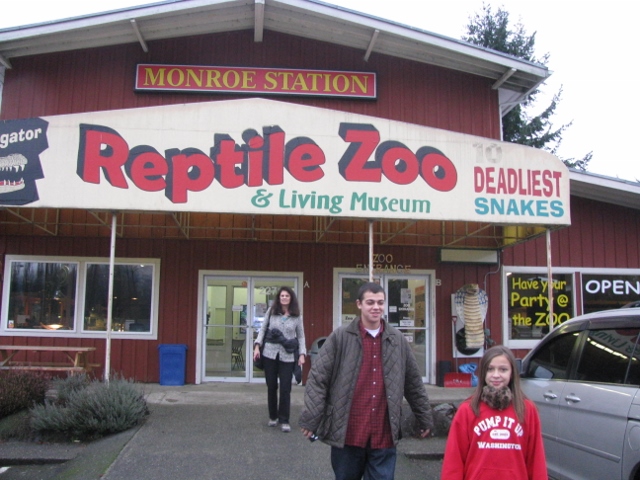 Leaving the Reptile Zoo ready for the last leg home after a fun outing.
---
©2013 Paul R. Martin, All rights reserved.