Mt. Rainier Climb, Part 2 of 3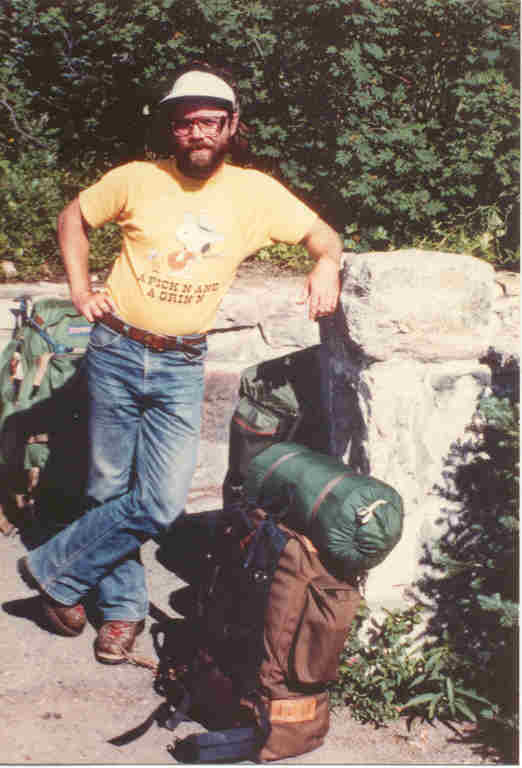 Pete, The guy who took most of these pictures.
---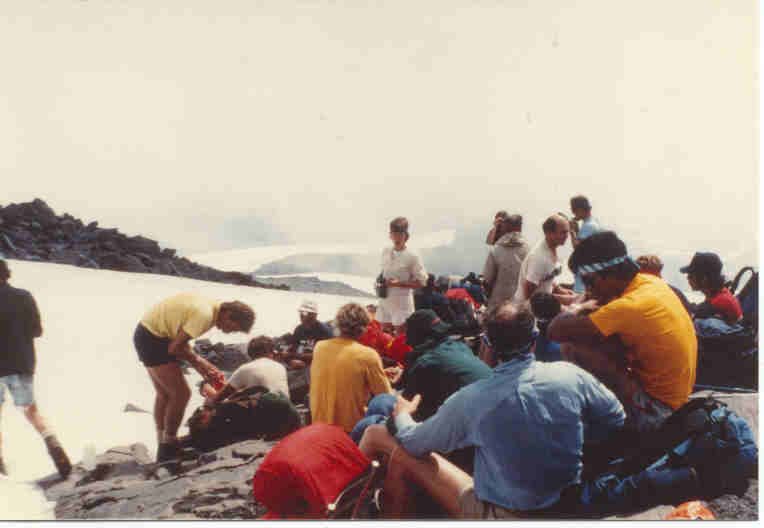 Paul, with wet back, talking to Phinjo Gombu in the foreground. Dave in yellow shirt at center.
---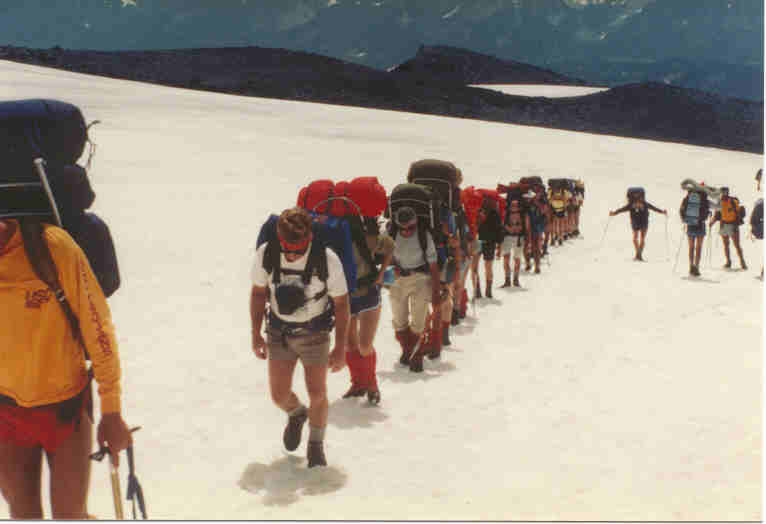 Dave in front, guides to right, hiking to Camp Muir.
---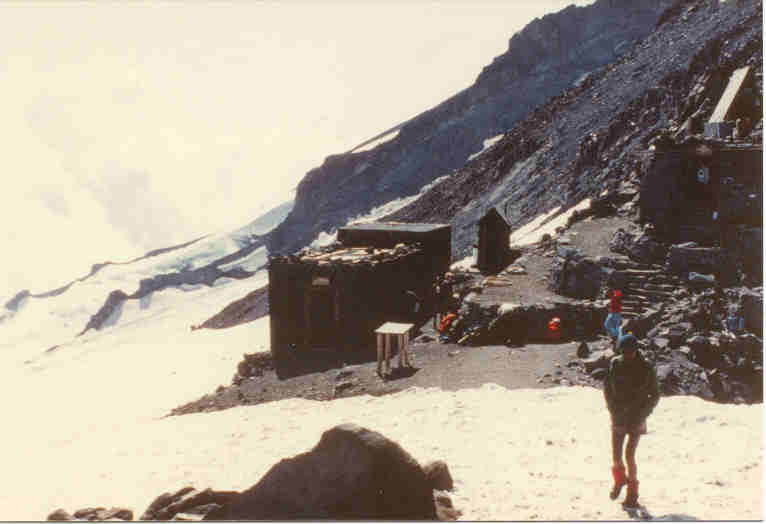 Camp Muir with bunkhouse at center.
---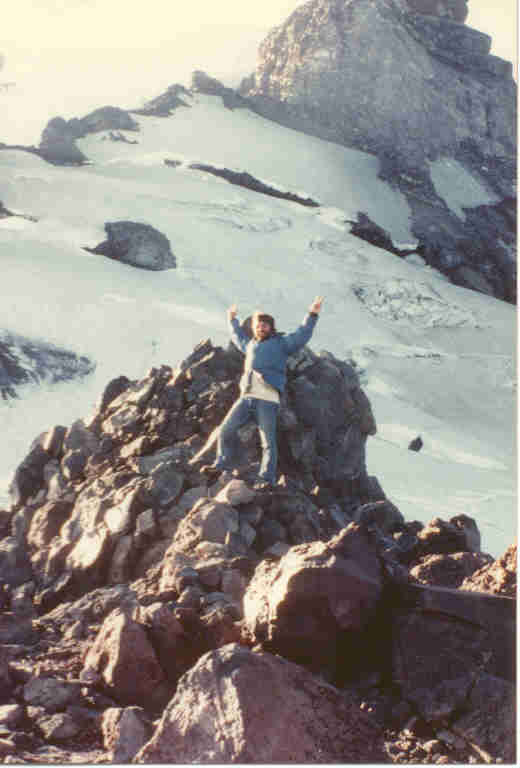 Pete in his hero pose.
---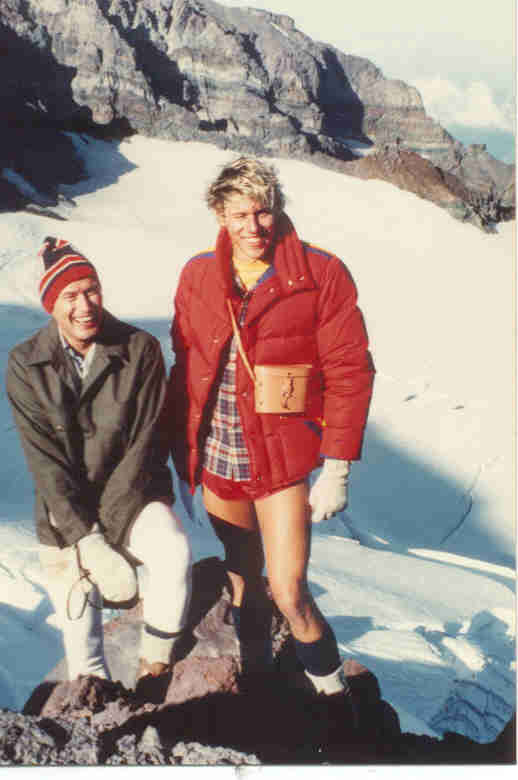 Paul in long johns, Dave with the binocular case.
---

Part 1 | Part 3
---
©2003 Paul R. Martin, All rights reserved.