Scouts 1/18
These pictures are from the Troop 100 2018 snow camping trip at Camp Serendipity. Thirty-three boys and girls attended along with five adult leaders, and their host Paul Martin. Paul stayed over Friday night so he was already at the cabin. He had cleared the snow from the concrete staircase, warmed up the cabin with a fire in the wood stove, strung a cothesline behind the stove for wet mittens, and had lunch. The troop arrived shortly after noon in two vans, along with three cars and a pickup.
The script for the outing was nearly the same as last year. The objective for the camp was to have as many boys as possible sleep in snow caves that they built but the class for dealing with avalanche hazards was called off because of poor snow conditions. There was plenty of heavy, packed snow for sledding and snowballs but it was no good for snowshoeing. They had a lot of fun playing in the snow, throwing snowballs, sliding down the hills, and digging their snow caves. The boys cooked and ate their meals in their campsites down in the parking area, up by the privy, and in other out-of-the-way places. The adults and scout leaders cooked and ate their meals on the front porch.
Several of the boys slept in snow caves, many of them for the first time. Two adults slept on the front porch, and the rest of the boys and adults, except for Paul, slept in tents on the snow. Paul slept in the cabin.
On Sunday morning, before breakfast, the predicted snow started to fall. It increased noticably by the time breakfast was over so the troop decided to leave as soon as possible so as not to have trouble getting over the pass. They packed up their gear, and headed for home at about 9:30. I stayed behind, had some lunch, and closed up the cabin. I left at 10:15.
---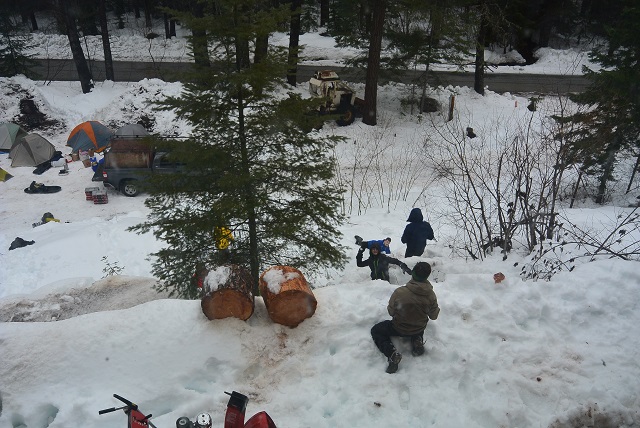 1/20/18 Scouts arriving for their outing.
---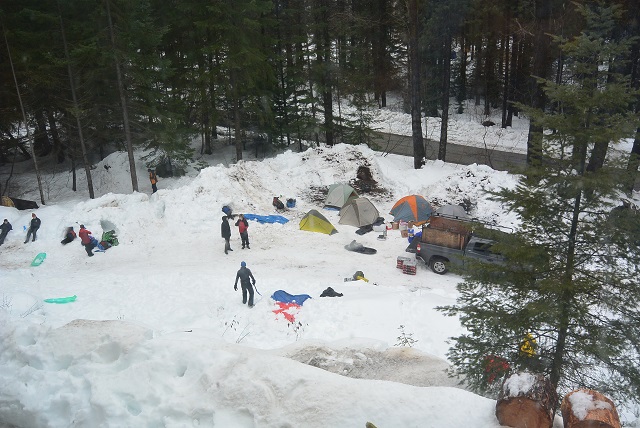 1/20/18 Setting up their camp.
---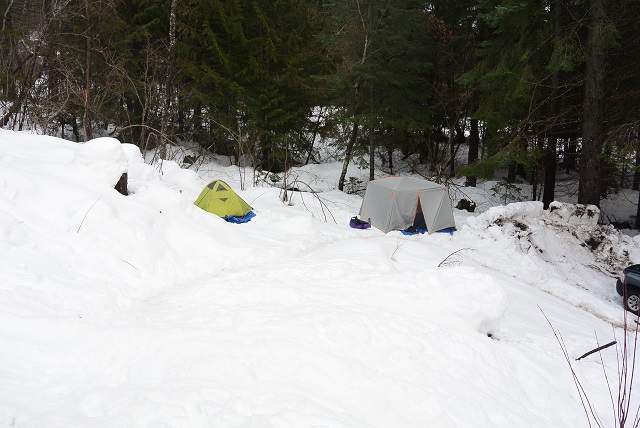 1/20/18 A couple of the leaders set up their tents in the hairpin turn.
---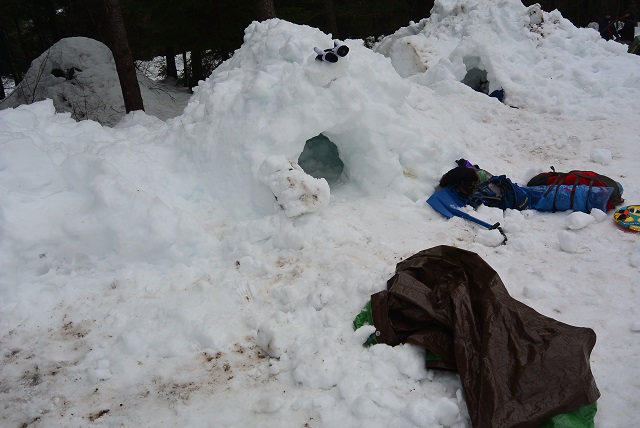 1/20/18 Here are two of the snow caves dug in the berms made by the snowplow.
---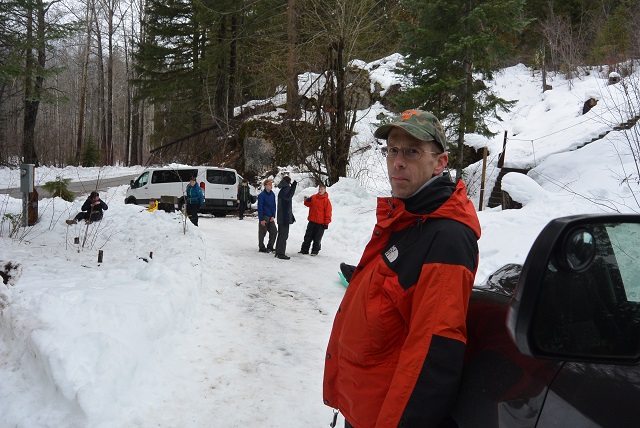 1/20/18 This is Chip, one of the adult leaders.
---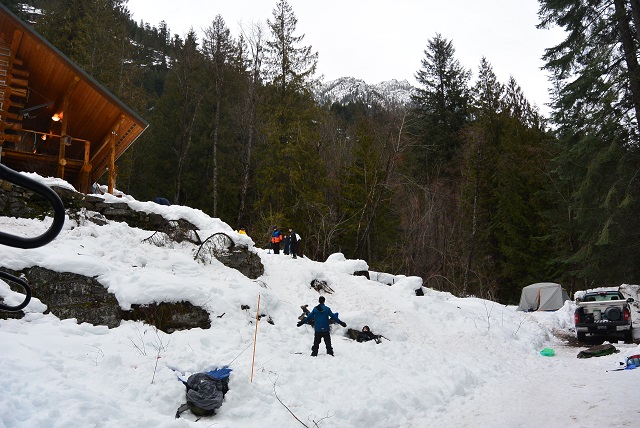 1/20/18 One of the boys' sled runs with the cabin and Dirtyface in the background.
---
©2018 Paul R. Martin, All rights reserved.