Northern Loop Trail, Part 1 of 6
The Northern Loop Trail is in the northwestern part of Mt. Rainier National Park. It forms a loop by joining with a portion of the Wonderland Trail just east of Ipsut Creek Campground and again just west of Sunrise. The loop encircles a remote, difficult to access, area that includes Vernal Park and Elysian Fields. We hiked this loop in the clockwise direction so Paul had his eyes to the right a good part of the way looking for a reasonable way into Elysian Fields.
---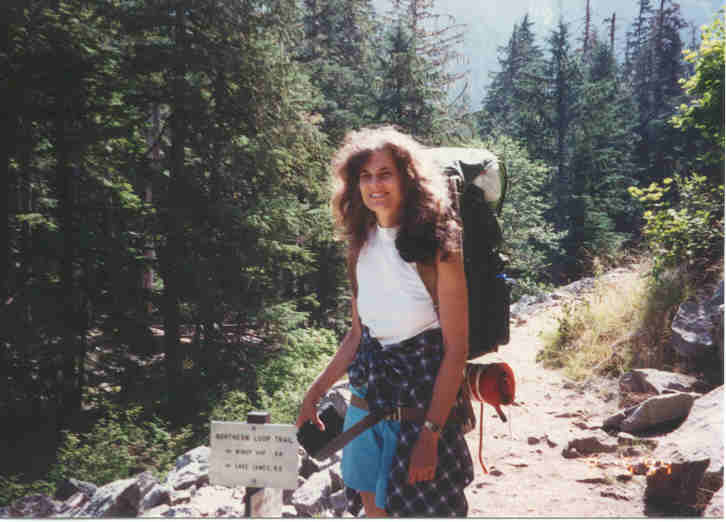 Here is Ellen at the trailhead where the Northern Loop Trail leaves the Wonderland Trail a mile or two out of Ipsut Creek.
---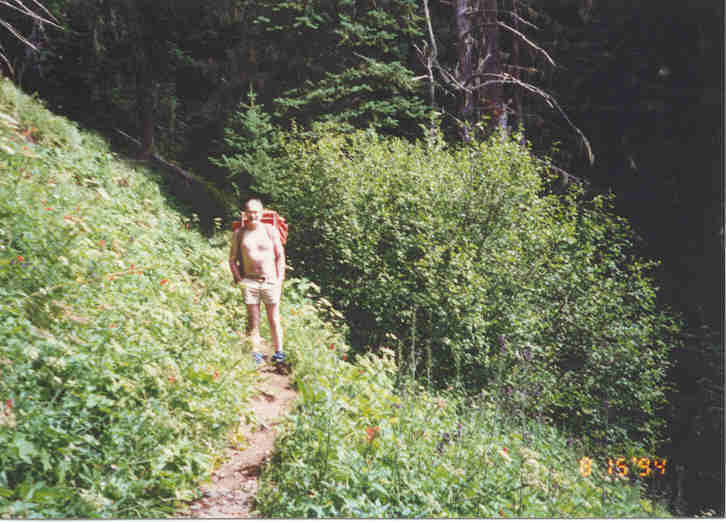 Paul on the trail as it ascends steeply to the east.
---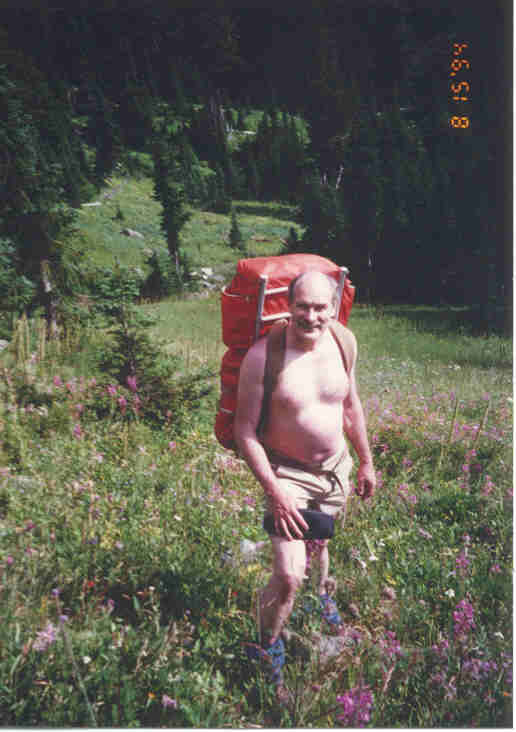 Paul in wildflowers high above the valley.
---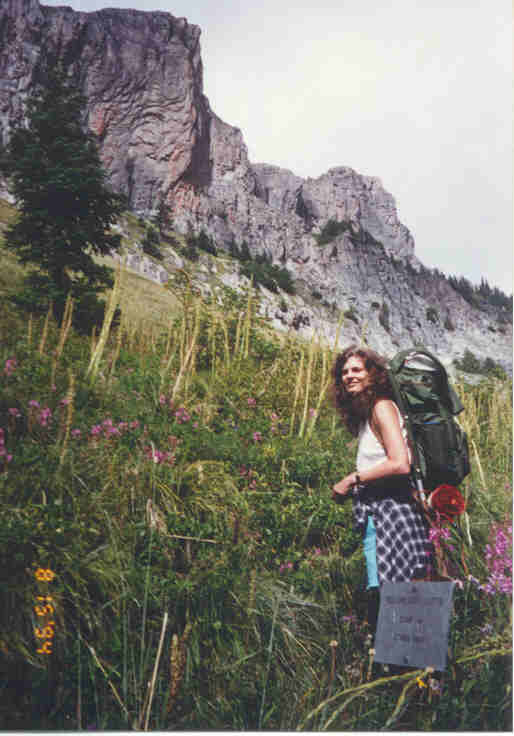 Ellen at the same spot with the Yellowstone Cliffs above.
---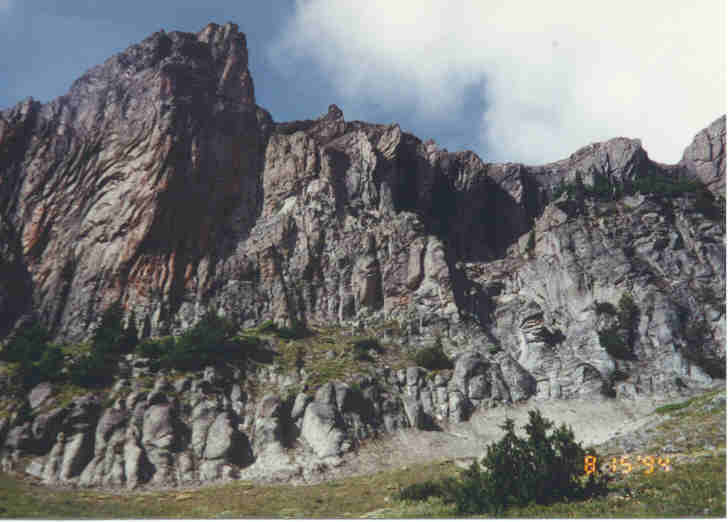 The Yellowstone Cliffs from higher up.
---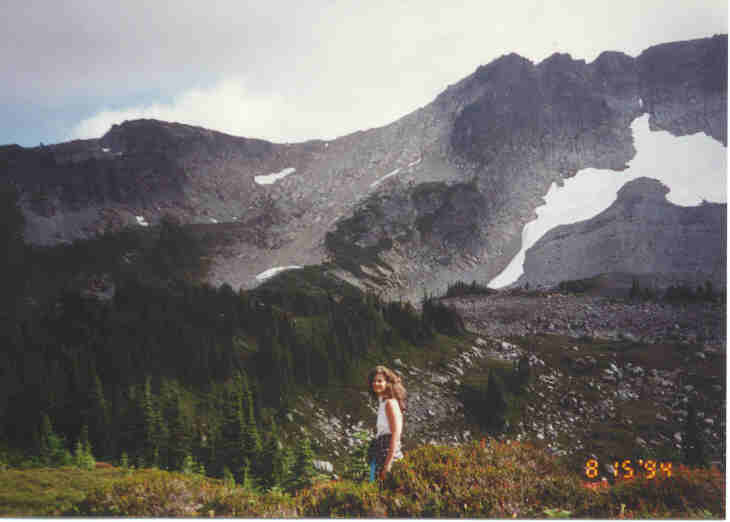 Ellen with our first view of the saddle (directly above her) that we think is the easiest route to Elysian Fields.
---

Part 2 | Part 3 | Part 4 | Part 5 | Part 6
---
©2003 Paul R. Martin, All rights reserved.