Northern Loop Trail, Part 6 of 6
---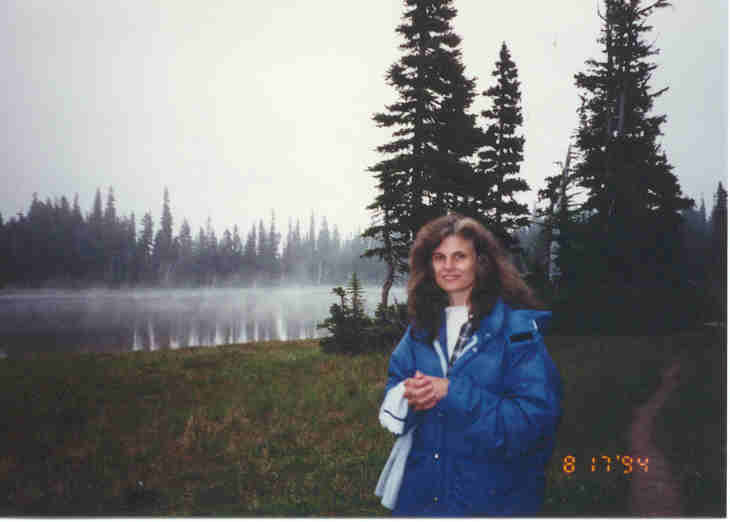 Mystic Lake. This lake is geothermally heated. That's why you see it steaming.
---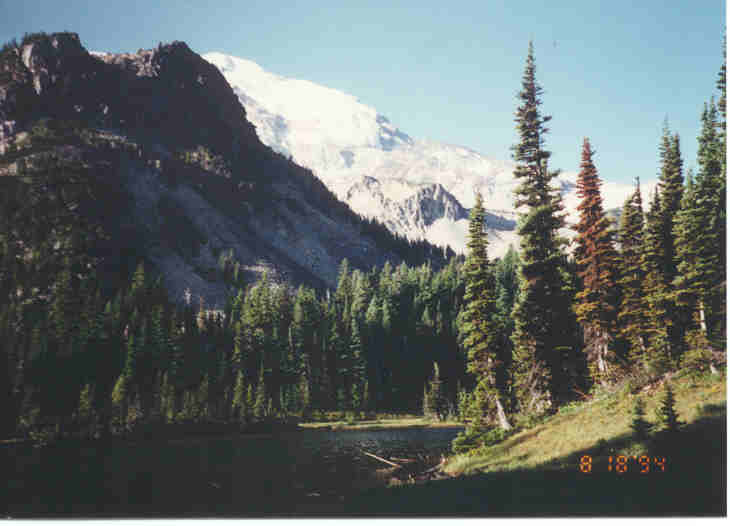 Part of Mt. Rainier and Mystic Lake.
---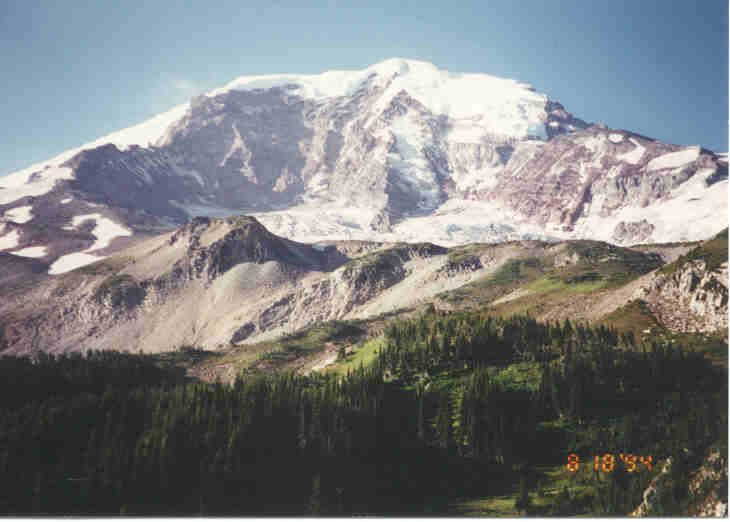 Mount Rainier and Willis Wall as we climb toward Curtis Ridge.
---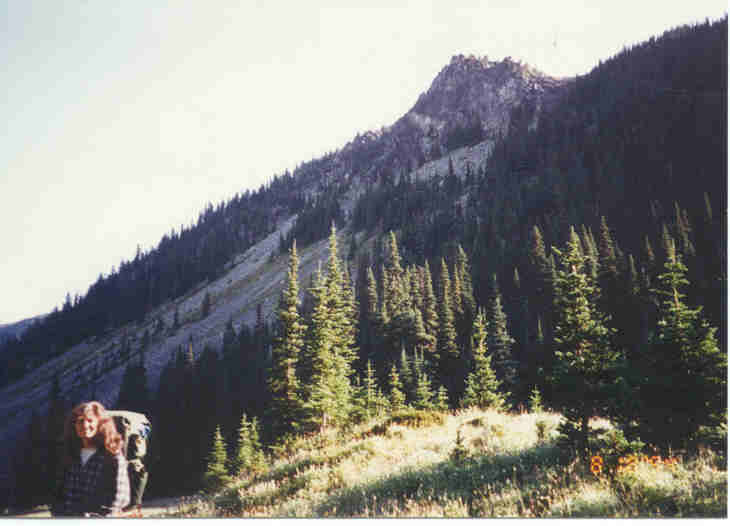 Pacific Point. One possible route to Elysian Fields is to hike cross country from where we are up to the left of Pacific Point.
---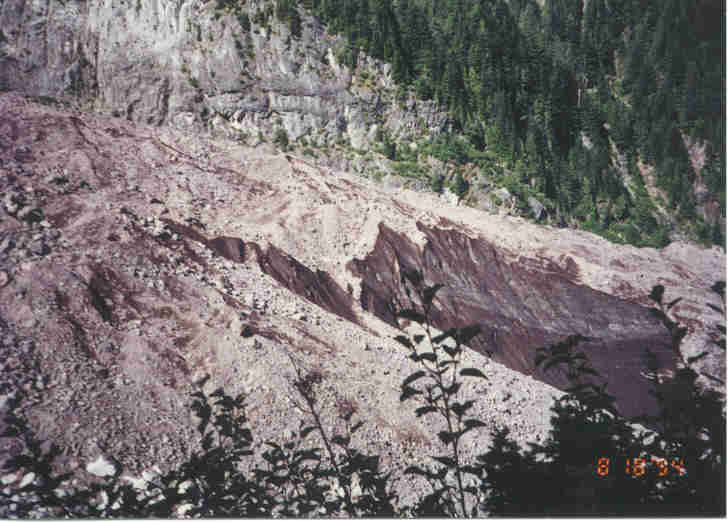 The Carbon Glacier.
---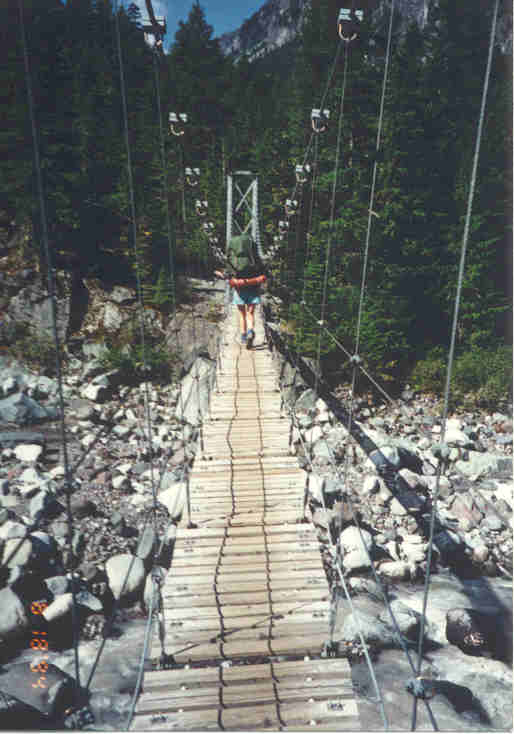 Ellen crossing the suspension bridge over the Carbon River. Ipsut Creek and the end of this hike is not much further down the trail from here.
---

Part 1 | Part 2 | Part 3 | Part 4 | Part 5
---
©2003 Paul R. Martin, All rights reserved.