Northern Loop Trail, Part 3 of 6
---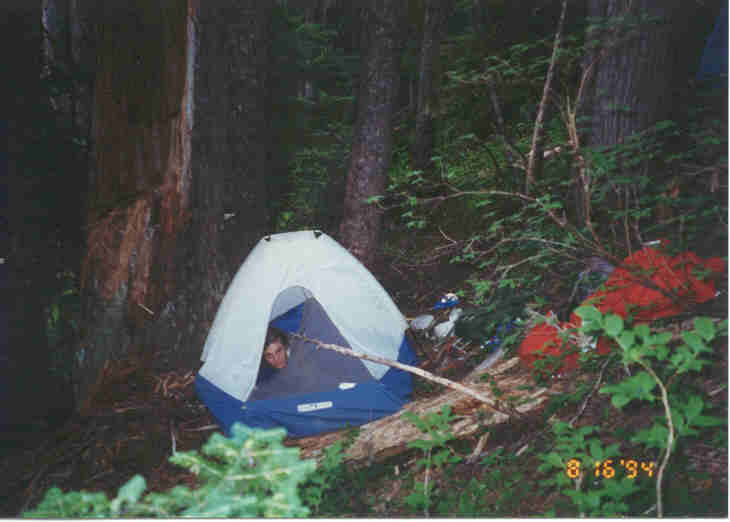 Here is Ellen in our "almost level" tent hoping our platform wouldn't slide down the mountain during the night. We will always remember XNOR!
---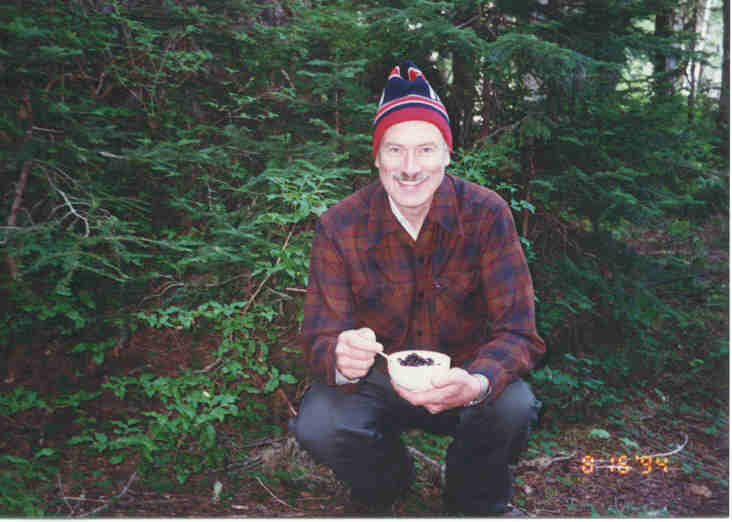 Having breakfast at XNOR.
---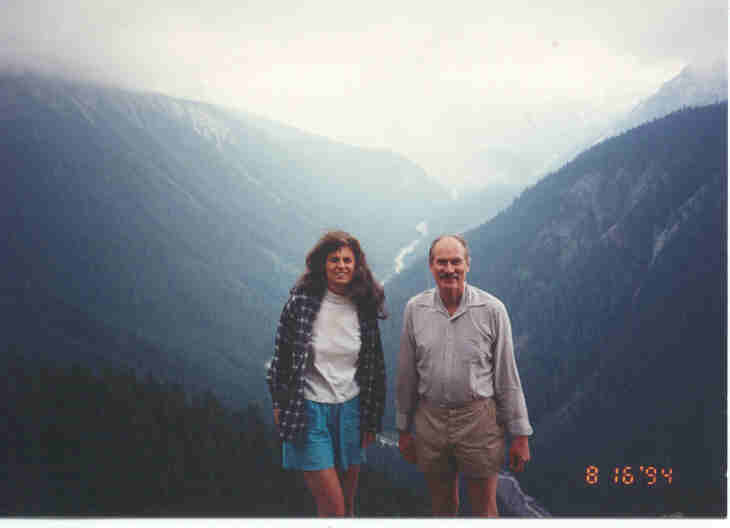 The White River Valley (West Fork). We need to go down, cross the river, and climb back up the other side of the valley to get to Grand Park.
---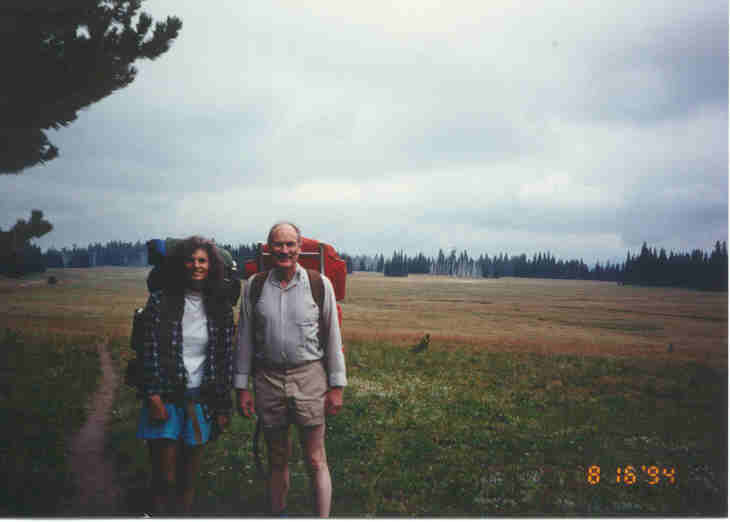 Grand Park. This is a huge (3/4 mile by 2 mile) nearly level, almost treeless, flat, beautiful old lava flow. Being so big and flat it seems out of place in a park where everything else is steep rugged terrain.
---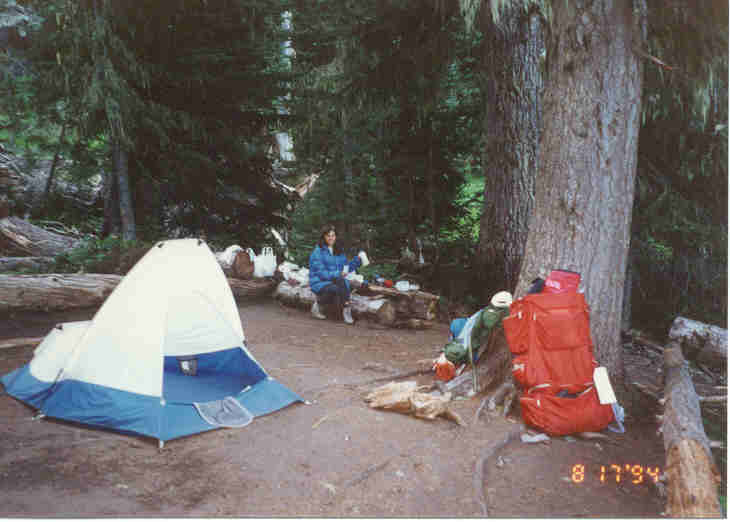 Our camp at Berkeley Park.
---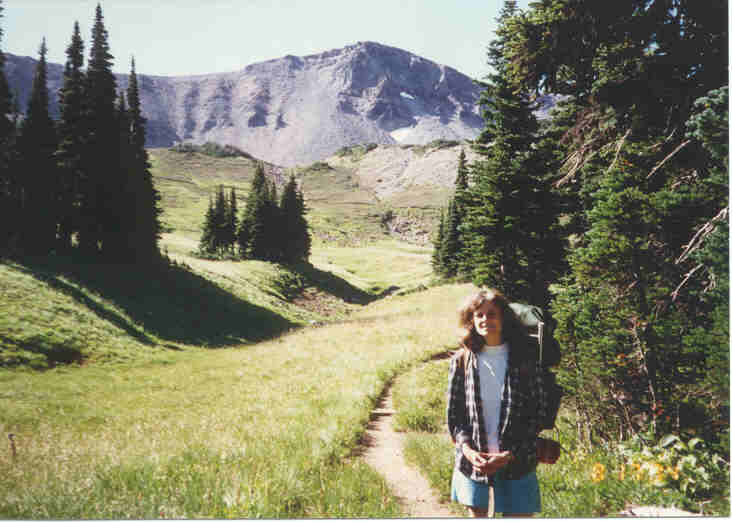 Berkeley Park with Burroughs Mountain in the background.
---

Part 1 | Part 2 | Part 4 | Part 5 | Part 6
---
©2003 Paul R. Martin, All rights reserved.