Northern Loop Trail, Part 5 of 6
---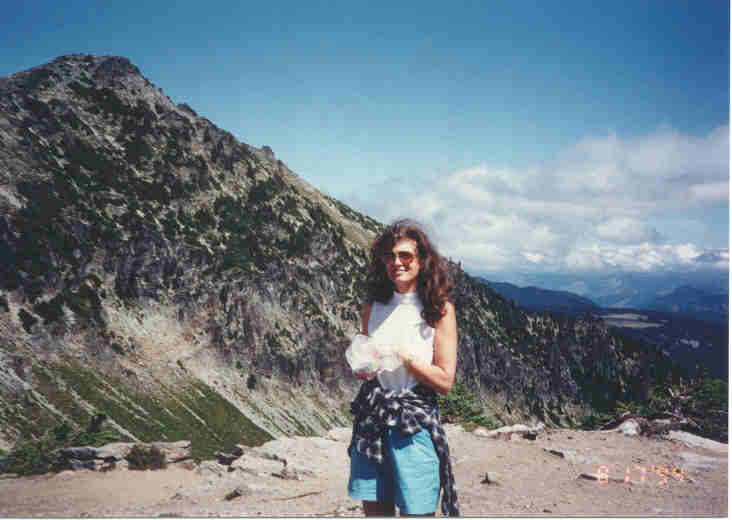 Skyscraper Peak (left) and Grand Park (the two horizontal brown patches to the right) from Skyscraper Pass.
---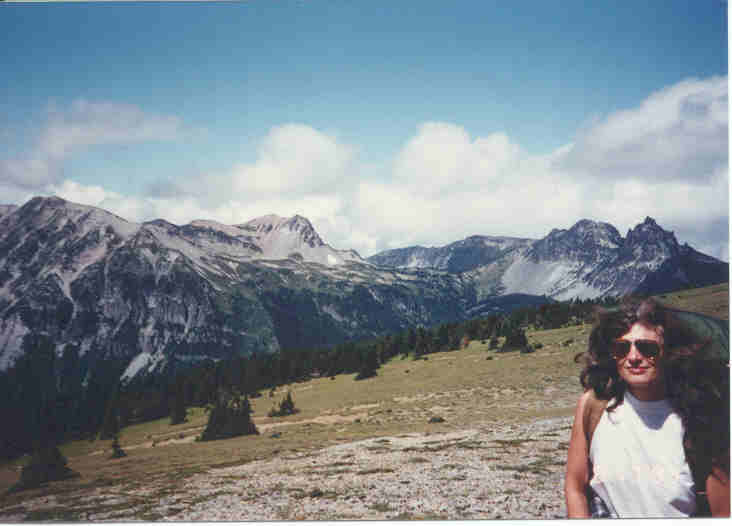 Vernal Park (across the valley) and Sluiskin Mtn. (right). Elysian Fields is up there beyond Vernal Park.
---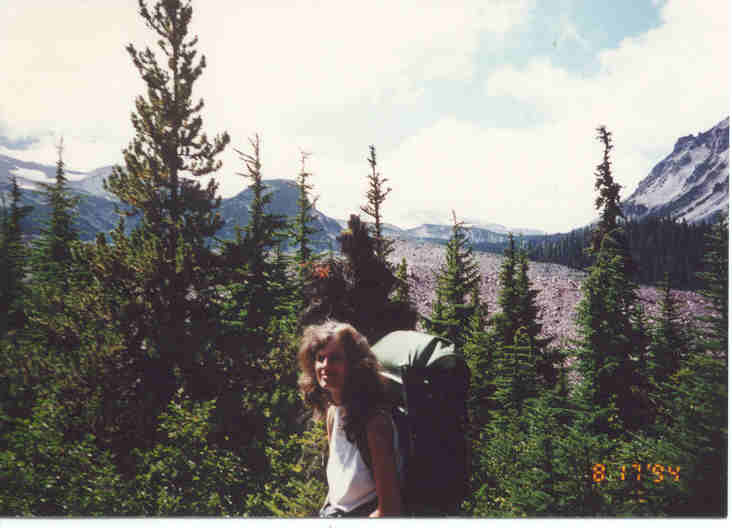 Our first view of the Winthrop Glacier on this trip. You can't see the ice for the huge load of rocks it is carrying.
---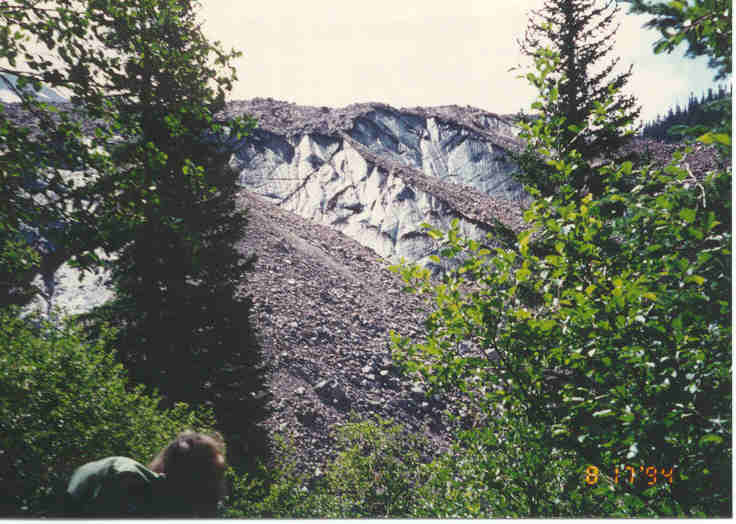 A closer view of the Winthrop Glacier dumping some of its load of rocks to form a moraine.
---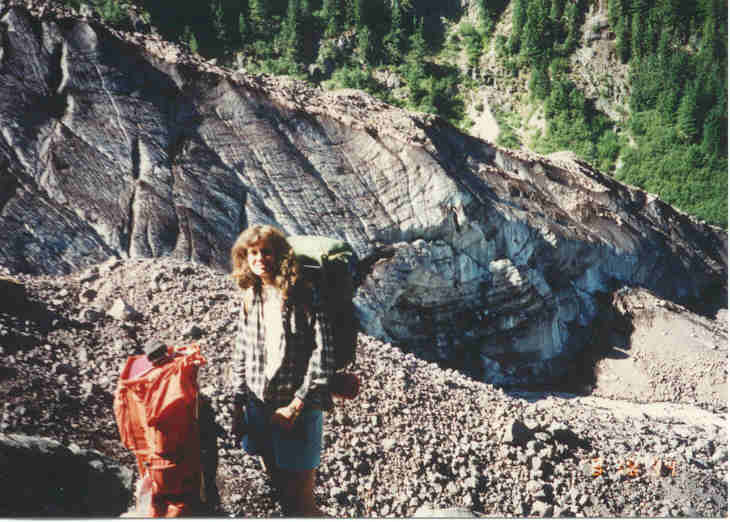 Down close to the snout of the Winthrop Glacier. We need to get around it and up the other side.
---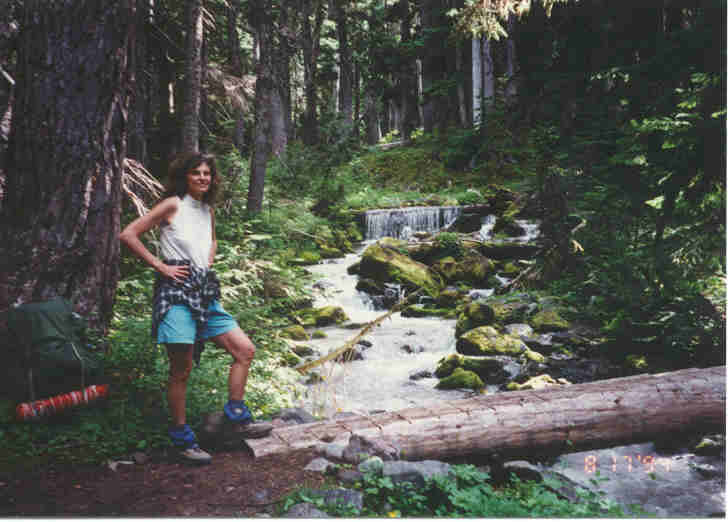 A pretty little creek.
---

Part 1 | Part 2 | Part 3 | Part 4 | Part 6
---
©2003 Paul R. Martin, All rights reserved.