Elysian Fields, Part 2 of 6
---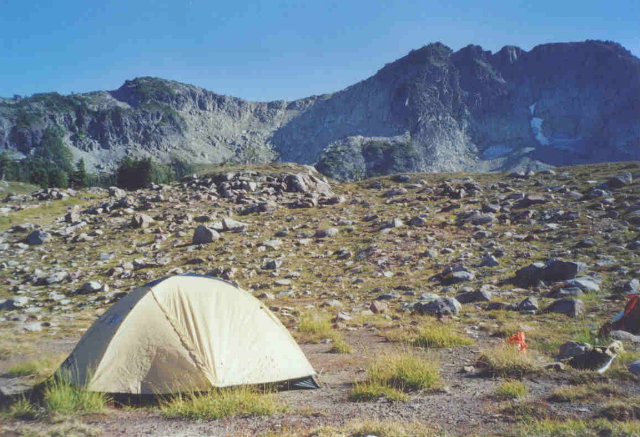 We found a great campsite and pitched our tent on a perfectly flat and level patch of bare volcanic ash. You can see our objective again as the saddle on the horizon just to the right of our tent. Paul went to a nearby lake and pumped enough water for dinner while Ellen finished setting up the camp. Then at about 5:00 we figured that there was still time left to get up to Elysian Fields and get back before it got dark. So we set off with much lighter day packs.
---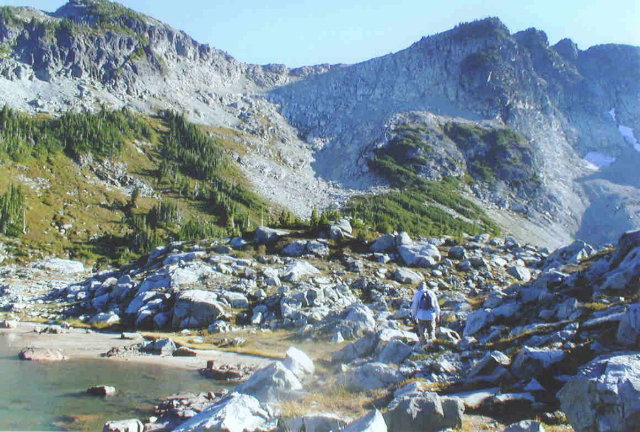 Paul at Windy Gap. The lake on the left is at el.5775 feet and our objective is at el. 6500 feet. That means we have a 725 foot scramble from this point. Our route will be up the heather slope on the left up to the top of the treed area which is about half-way up. From there we will traverse across the top of the heather area you can see extending to the right. And, finally, from there we will scramble up the rocks along the edge of that shadow to gain the ridge.
---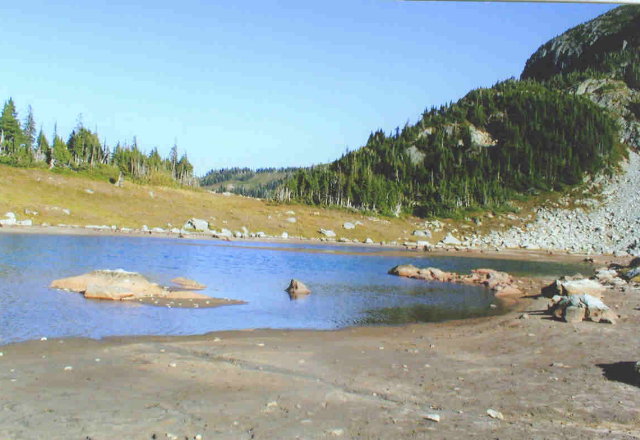 The lake at Windy Gap. This is the starting point of our climb.
---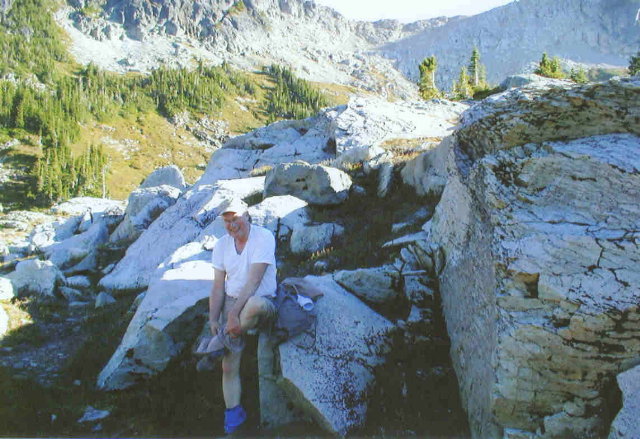 Paul taking off his pant legs to prepare for the climb.
---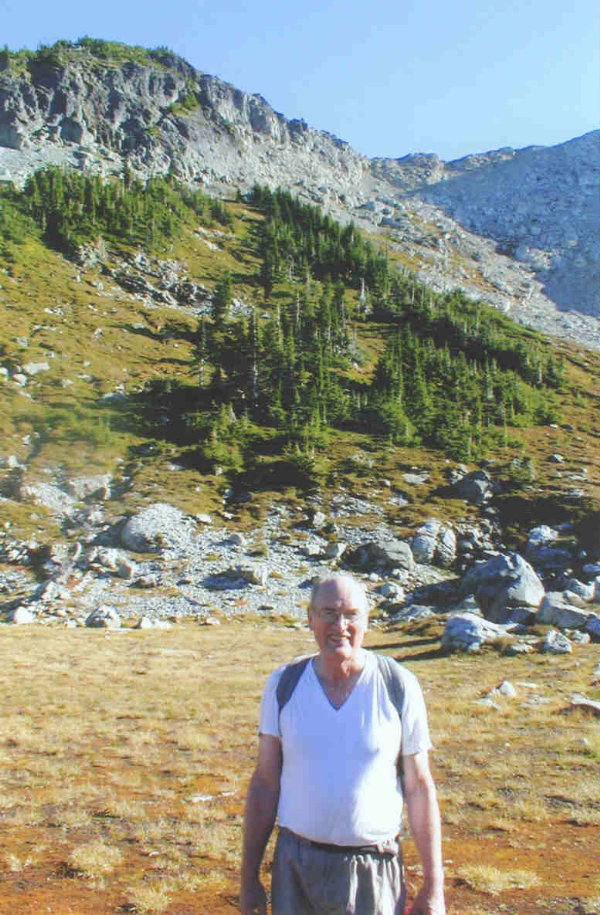 Paul ready to start. The first objective is the high point of the trees right above Paul's head.
---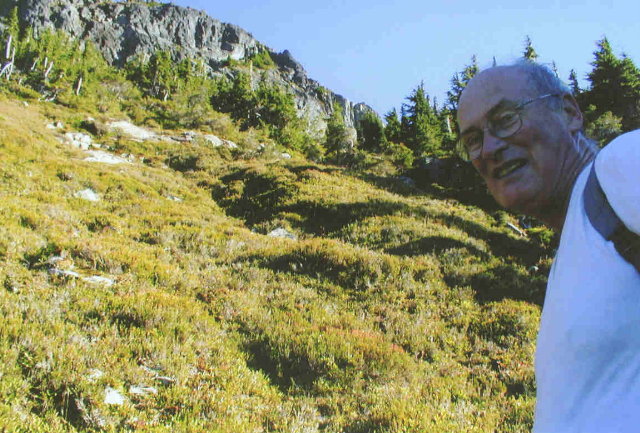 We pretty much followed this gully up the very steep heather slope.
---

Part 1 | Part 3 | Part 4 | Part 5 | Part 6
---
©2005 Paul R. Martin, All rights reserved.