Elysian Fields, Part 4 of 6
---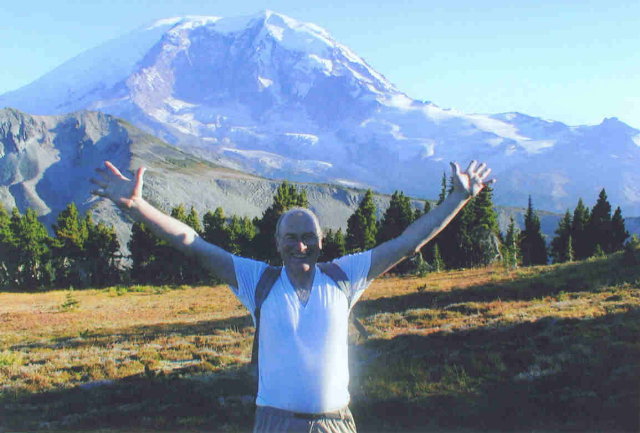 Paul, ecstatically happy to have made it.
---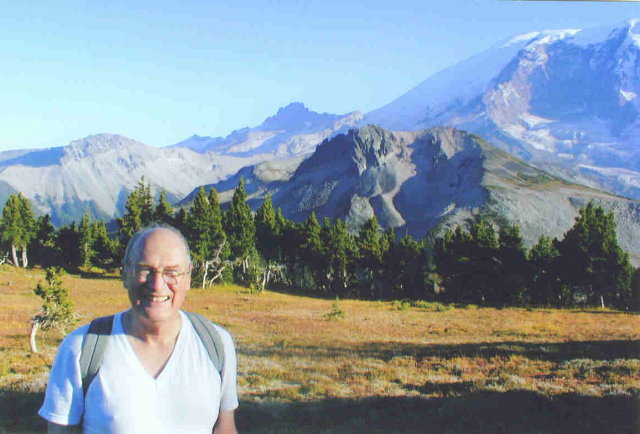 Paul with Third Burroughs above his head to the left, Little Tahoma on the horizon in the center, and Old Desolate in front of Mount Rainier.
---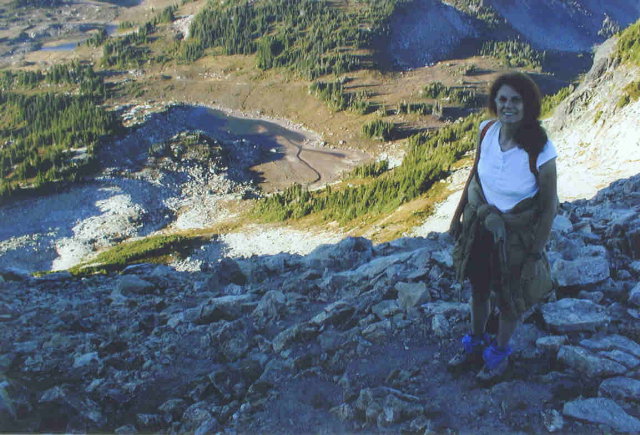 Ellen on the edge of the ridge ready to descend.
---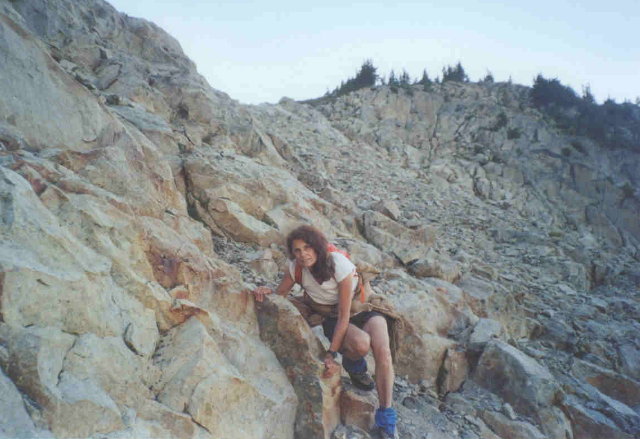 Ellen carefully coming back down the rocks.
---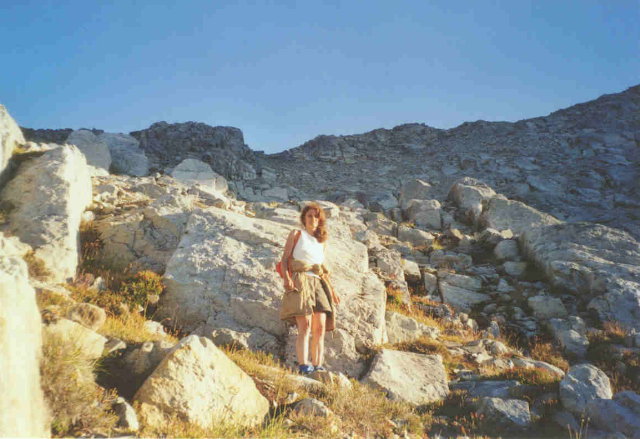 Ellen happy to be near the end of the rocks.
---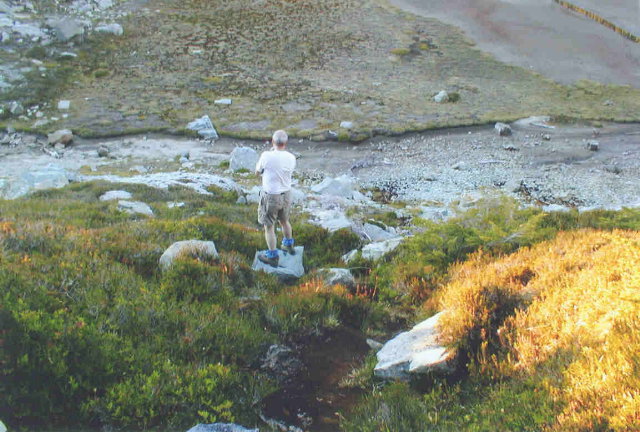 Near the bottom of the heather gully, Paul returning the whistles of a marmot.
---

Part 1 | Part 2 | Part 3 | Part 5 | Part 6
---
©2005 Paul R. Martin, All rights reserved.