Elysian Fields, Part 3 of 6
---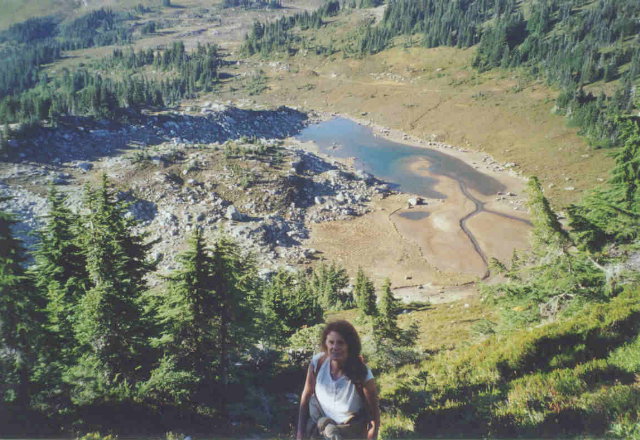 Here is Ellen nearing the end of the heather slope with the Lake at Windy Gap behind her.
---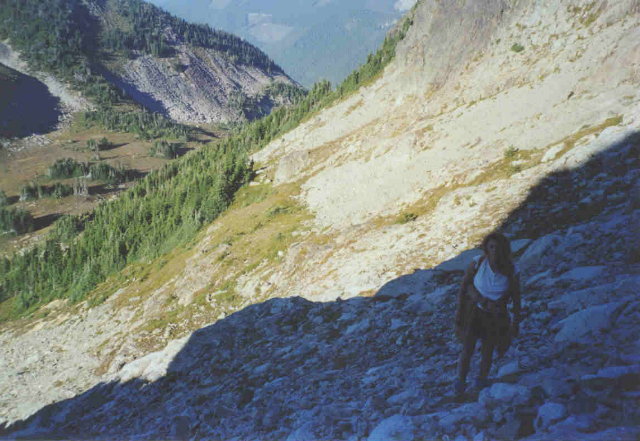 Ellen finishing the traverse from the high point of the trees you can see just to the left of center in this picture. From here on, our scramble will be in the shadow.
---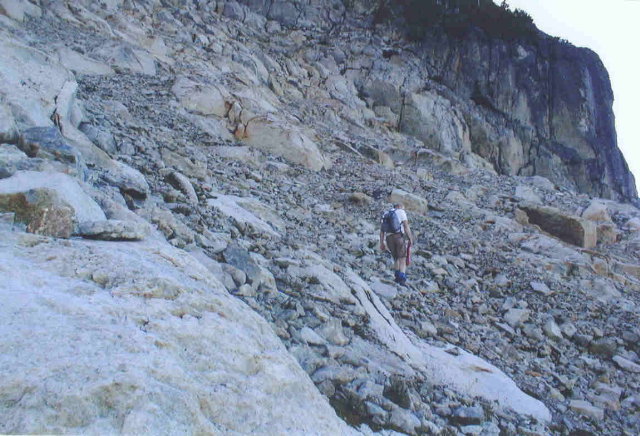 Paul near the end of the traverse. From here, we climb those rocks on the left.
---
We made it!! Looking back down after we gained the ridge, you can see the Windy Gap lake in the center, and beyond it, you can see the two lakes near our campsite.
---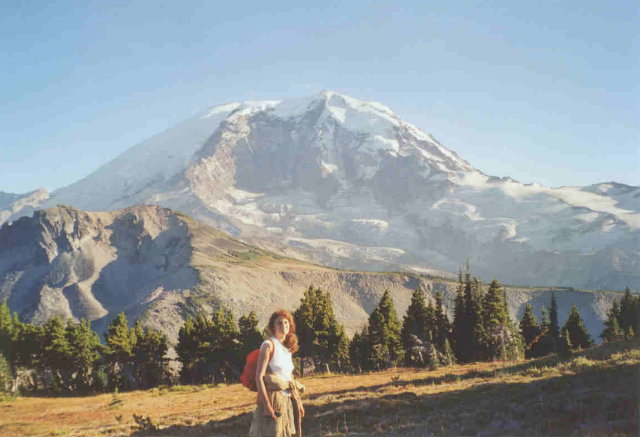 Ellen standing on the gentle slope that goes down into Elysian Fields with Mount Rainier in the background and Old Desolate in between.
---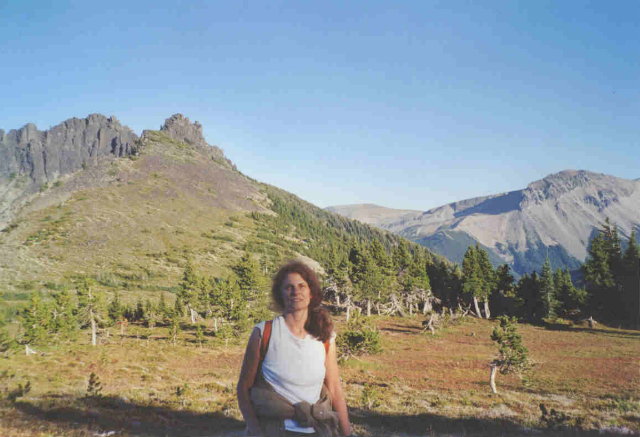 Ellen and the back side of the ridge looking east. That's Sluiskin mountain to the left of her and Third Burroughs in the distance on the right.
---

Part 1 | Part 2 | Part 4 | Part 5 | Part 6
---
©2005 Paul R. Martin, All rights reserved.