Elysian Fields, Part 6 of 6
---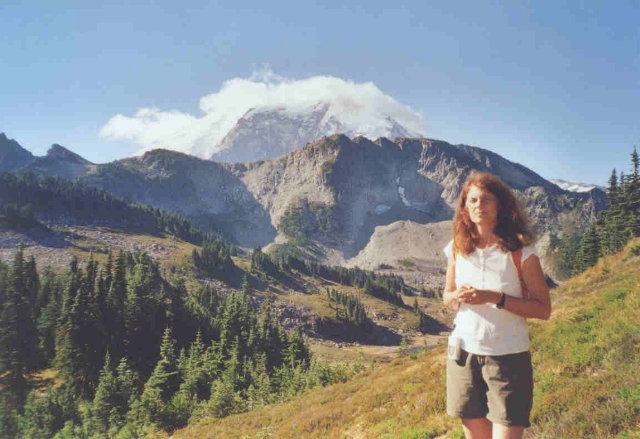 As we ascend the ridge, Mount Rainier comes into view.
---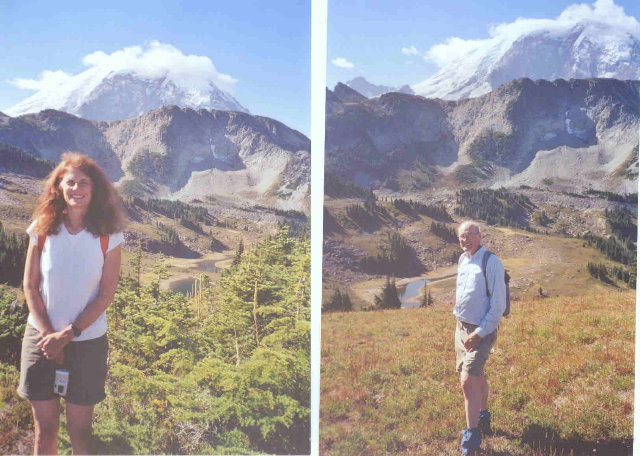 At the top of the ridge, we enjoyed the view.
---
Walking back down the trail.
---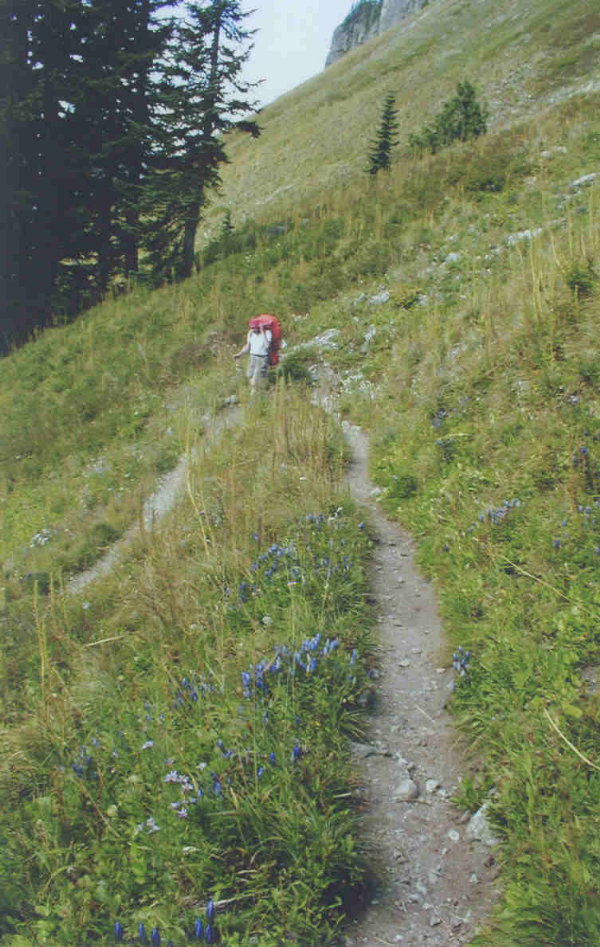 With full packs back on, we are heading home. Here's Paul on a switchback below Yellowstone Cliffs (not shown).
---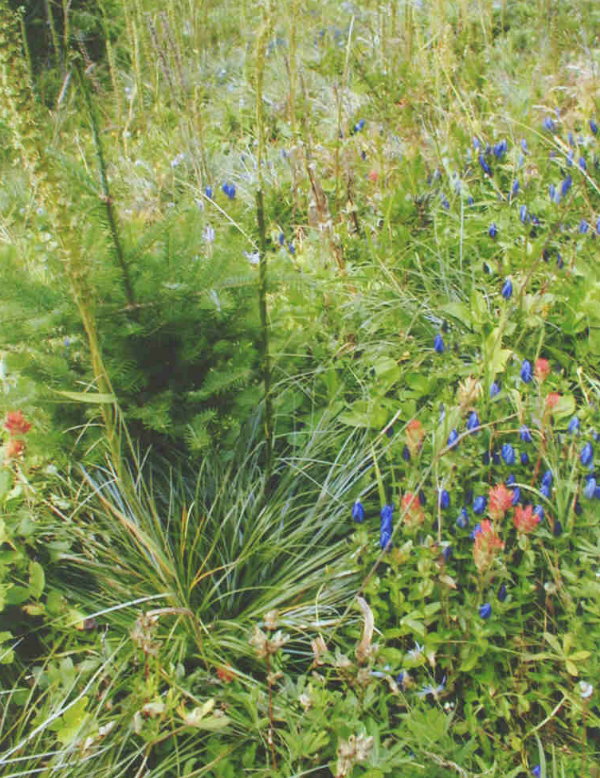 Lots of flowers along the trail.
---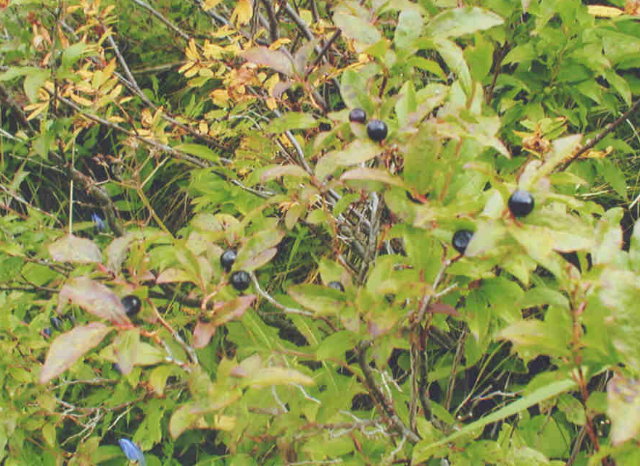 Huckleberries too. We stopped to eat some both on the way up and on the way down.
---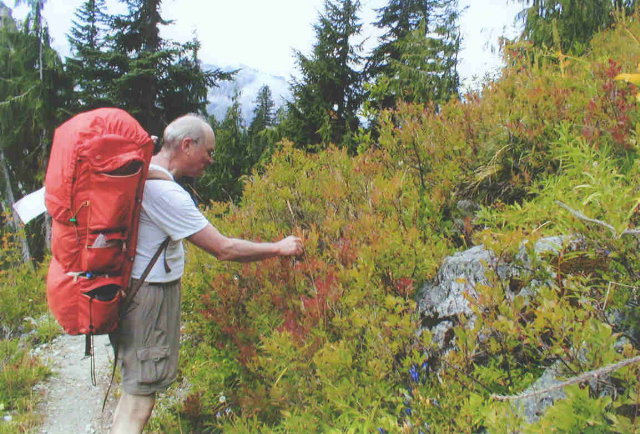 Paul, about to pick and eat a nice juicy huckleberry.
---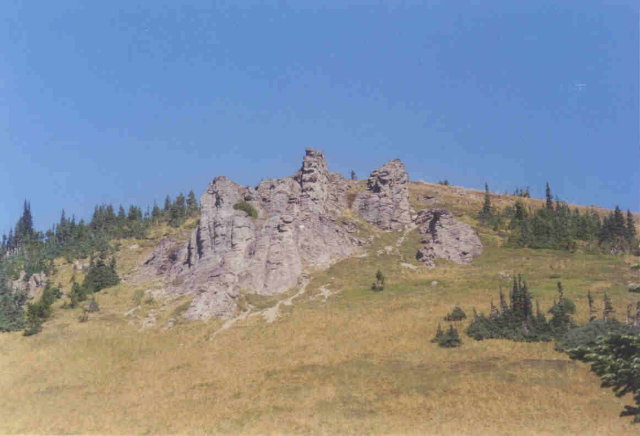 We saw two or three nanny goats walk down into the trees at the lower right of this picture, but we didn't get the camera out in time. The billy goat, however, stood watch from the cliff and you can see him as the white dot in the middle of the picture.
---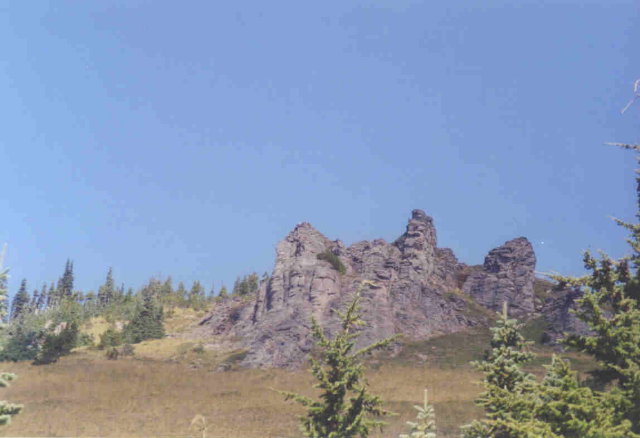 The billy goat climbed to the top of a high promontory on the cliffs and watched us for at least half a mile. You can barely make him out in this picture as the white dot at the very top of the leftmost of the three rocks on the horizon.
---

Part 1 | Part 2 | Part 3 | Part 4 | Part 5
---
©2005 Paul R. Martin, All rights reserved.