Windy Gap -
Our First Attempt on Elysian Fields, Part 1 of 5
---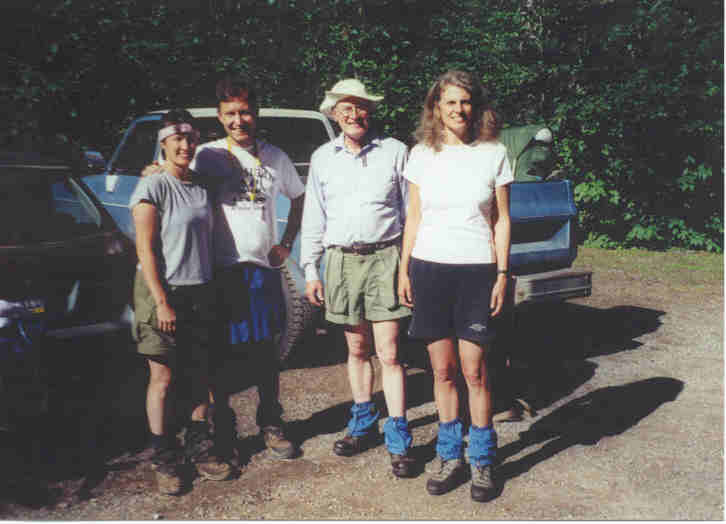 Eileen, Victor, Paul, and Ellen in the Ipsut Creek Campground parking lot looking forward to attempting to hike into Elysian Fields via Windy Gap in Mount Rainier National Park, August 23, 2002.
---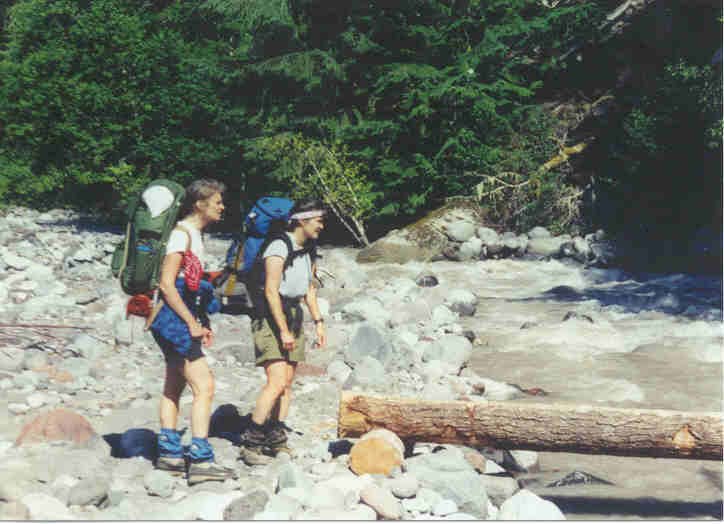 Ellen and Eileen sizing up the lower crossing of the Carbon River. If we could make this crossing, it would save us a couple miles by skipping the big suspension bridge upstream. Paul couldn't remember if he was told this lower crossing was "doable but dangerous" or "safe but scary".
---
The consensus was that it was "doable but dangerous".
---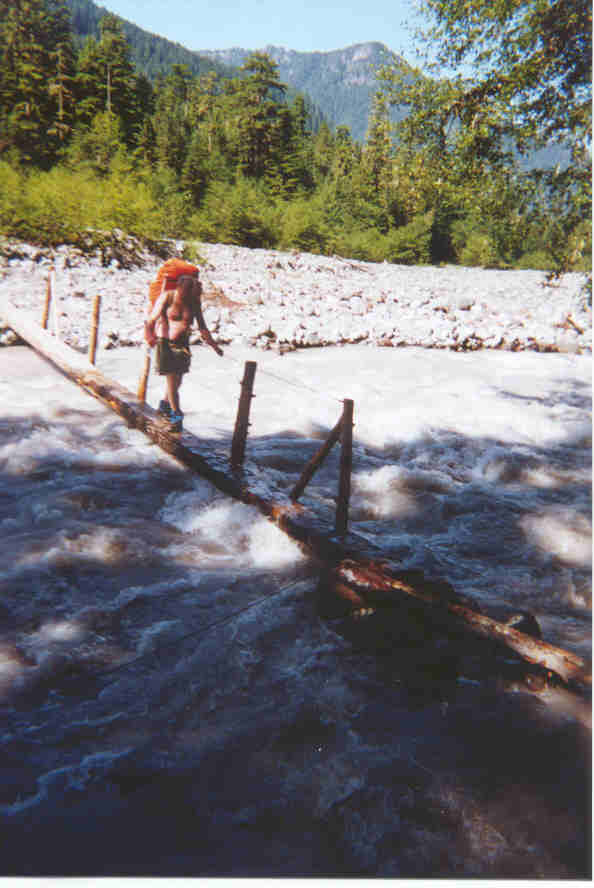 But we all made it across safely anyway.
---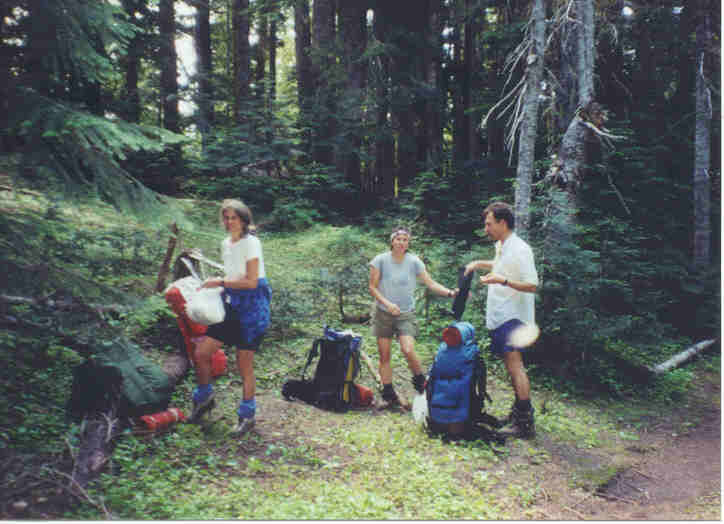 A snack on the other side before heading up the steep switchbacks leading to Yellowstone Cliffs.
---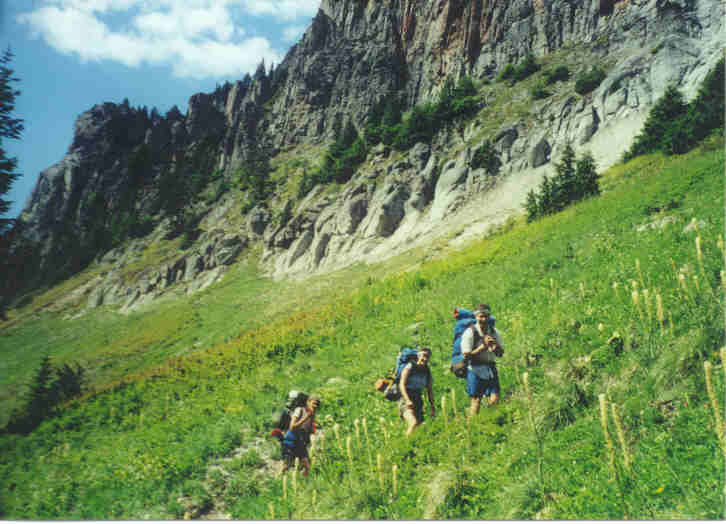 Ellen, Eileen, and Victor at the base of the Yellowstone Cliffs.
---

Part 2 | Part 3 | Part 4 | Part 5
---
©2003 Paul R. Martin, All rights reserved.