Windy Gap -
Our First Attempt on Elysian Fields, Part 2 of 5
---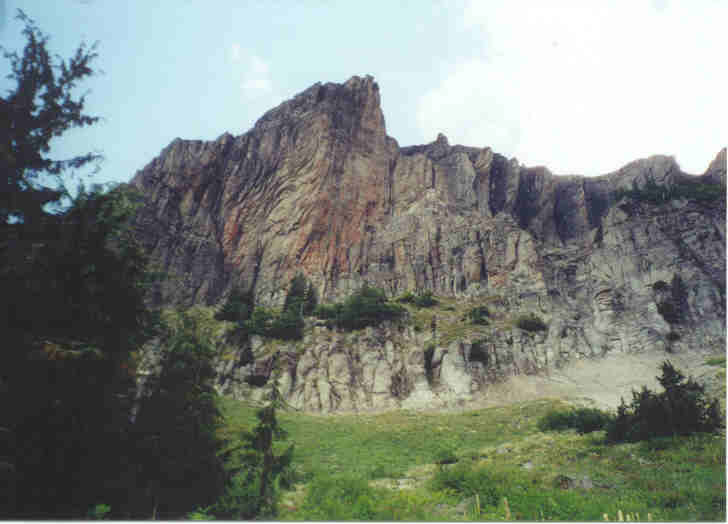 The Yellowstone Cliffs.
---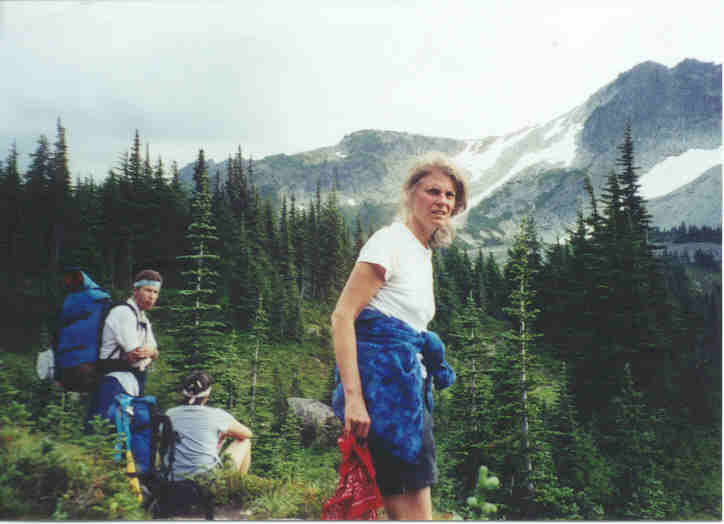 A disappointing first view of our proposed route into Elysian Fields. The saddle on the horizon just above Ellen's head is where we planned to go, but we didn't expect to see all that snow still up there.
---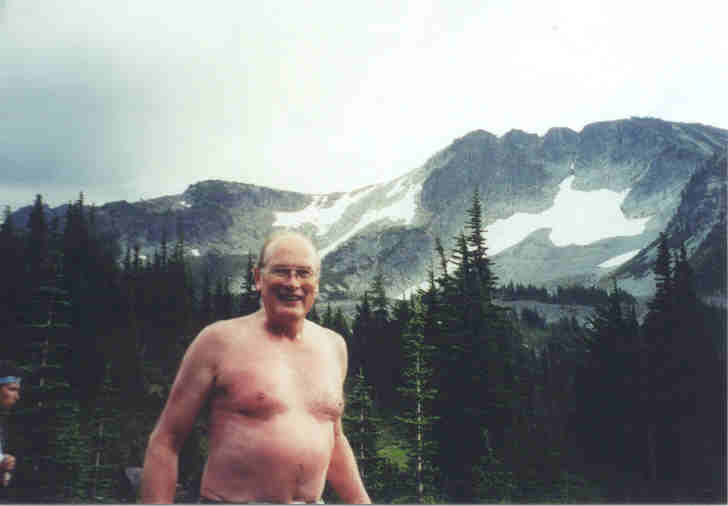 Paul is still enthusiastic and optimistic, though. It looks like we might be able to skirt the right side of that snowfield seen just above Paul's head.
---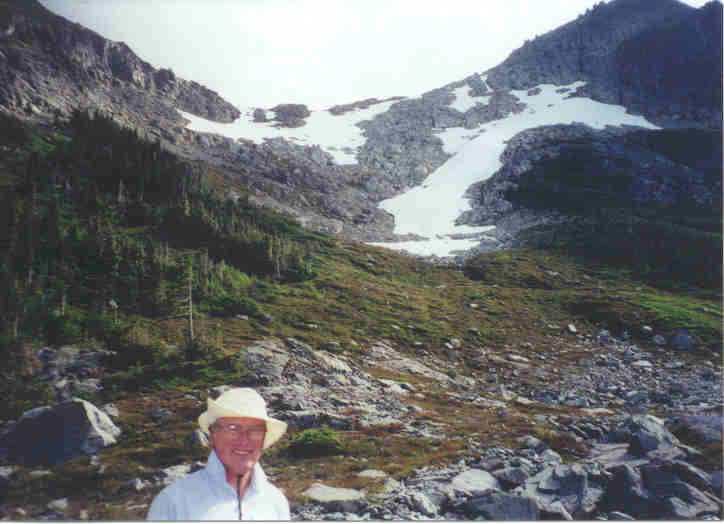 Here we are at Windy Gap, just below the ridge we want to climb. Our plan is to climb to the high point of the timber line on the left, then traverse to the bottom of the snowfield, and finally follow the right side of the snowfield to the top of the ridge.
---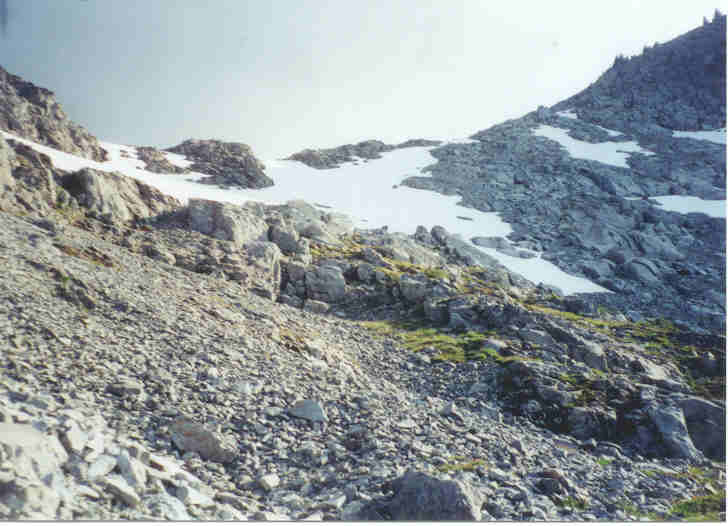 We are at the top of the tree line and need to get to the bottom of the snowfield at the right of this picture. We did get there okay, but when we got there, we discovered that the rocks were too big, steep, and dangerous for us to continue safely with our full packs. Victor checked out the snowfield, but it was too steep to climb without crampons and ice axes, which we didn't have. We decided to abandon the attempt for the day and try again in the morning with lighter day packs.
---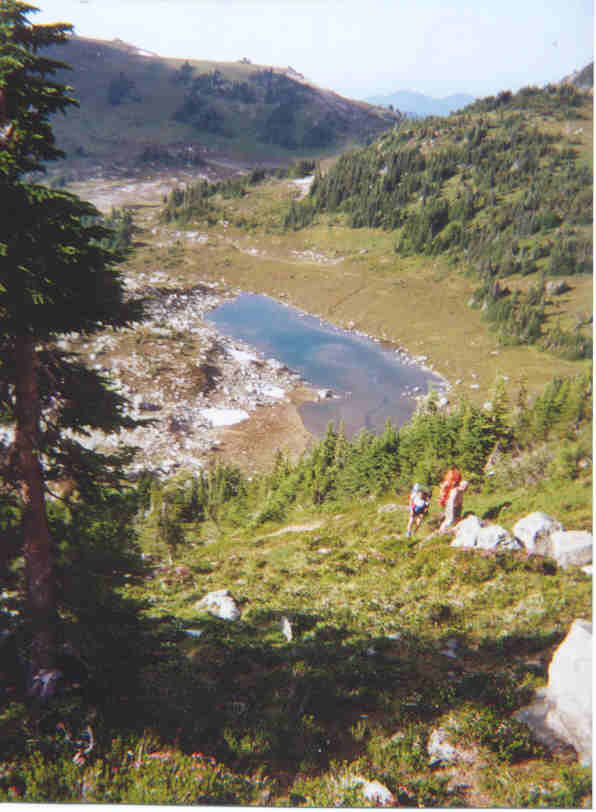 Looking back down at Windy Gap (just beyond the lake).
---

Part 1 | Part 3 | Part 4 | Part 5
---
©2003 Paul R. Martin, All rights reserved.