Windy Gap -
Our First Attempt on Elysian Fields, Part 3 of 5
---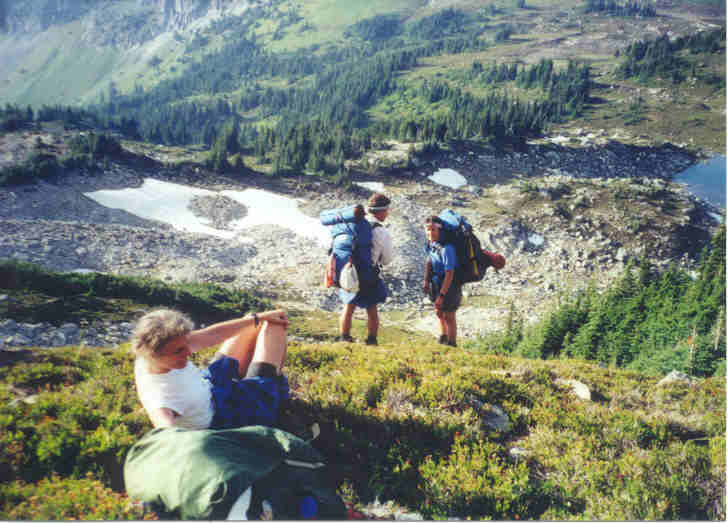 On the way down, we had a good vantage point from which to pick out a good campsite for the night.
---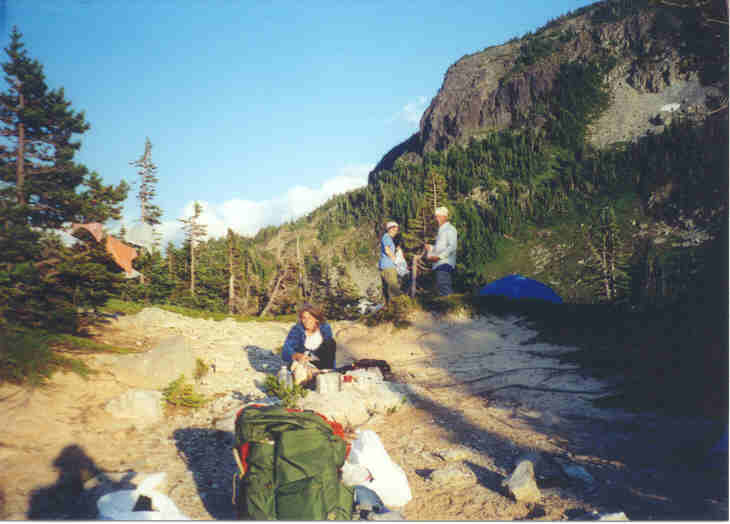 We chose this beautiful campsite on a knoll.
---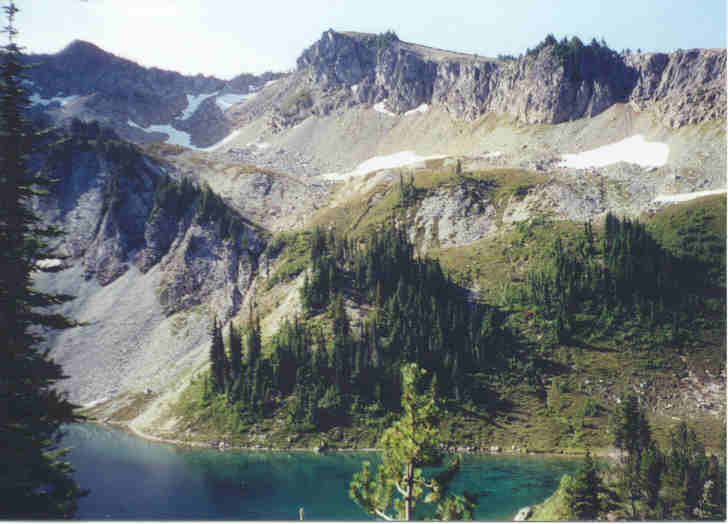 Next morning, we decided to follow another group of hikers who had decided to try a different route after seeing our difficulty the day before. The new route would go to the right of Crescent Lake, seen here, up the knoll to the right of center, then diagonally up to the left to gain the ridge on the horizon to the left of the dark bump at the top left of the picture. We would go below that snowfield up there that we all thought looked like a dragon.
---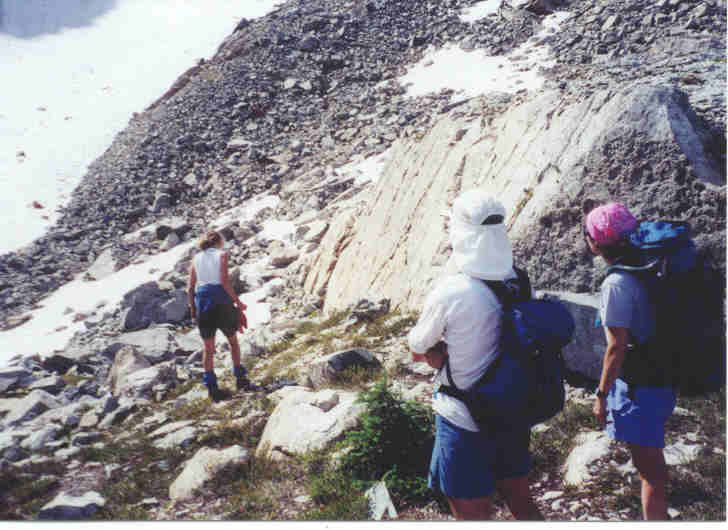 When we got up there, we discovered that we had to cross that snowfield. After some encouragement from the other group hollering from the other side, we did cross it without too much problem.
---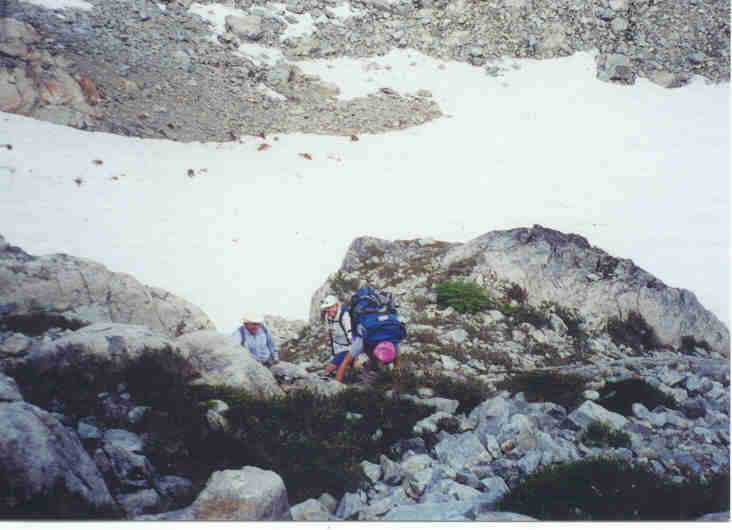 It got pretty steep and rocky after we crossed the snowfield. Ellen went ahead of us and took this picture. You can see how steep it was when you realize that you are looking down on the top of Eileen's head with the pink scarf. She is reaching out and touching her next footholds.
---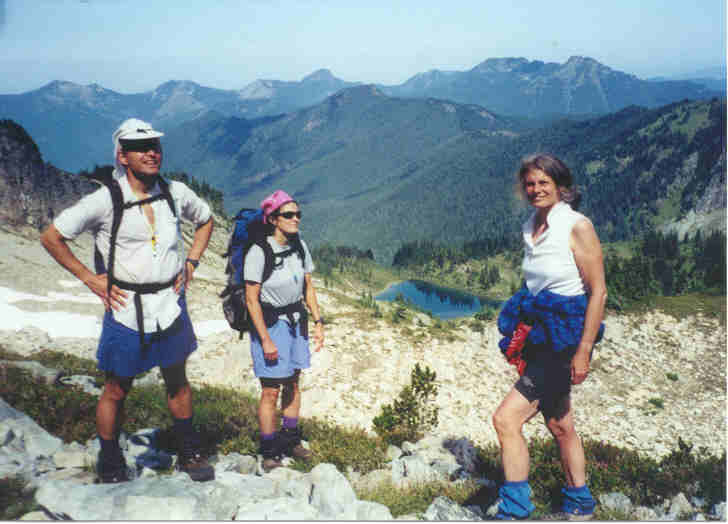 After reaching a fairly level spot, we began to wonder if it might be too dangerous to continue. Lake Crescent is far below us by now.
---

Part 1 | Part 2 | Part 4 | Part 5
---
©2003 Paul R. Martin, All rights reserved.