Windy Gap -
Our First Attempt on Elysian Fields, Part 5 of 5
---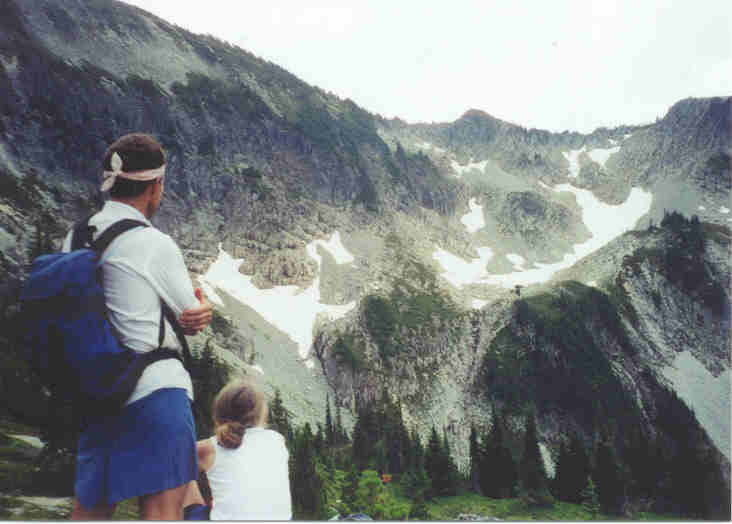 Looking back at where we'd been, the "Dragon" snowfield looked more like a chicken from here. About 5 minutes before we got back to our camp, the sky opened up with thunder, lightning, and a downpour. We scrambled to get our gear covered and get into our tents to wait out the rain. At this point we were congratulating ourselves on our good judgement for quitting when we did. The party we were following were dressed in t-shirts and little if any rain gear. We were glad we weren't with them. After a couple hours, they came back out, looking like drowned rats, following the reverse route we had tried the day before. In another hour or so, the weather cleared, and we had a nice dry dinner.
---
Before we went to bed, we were treated to a beautiful sunset.
---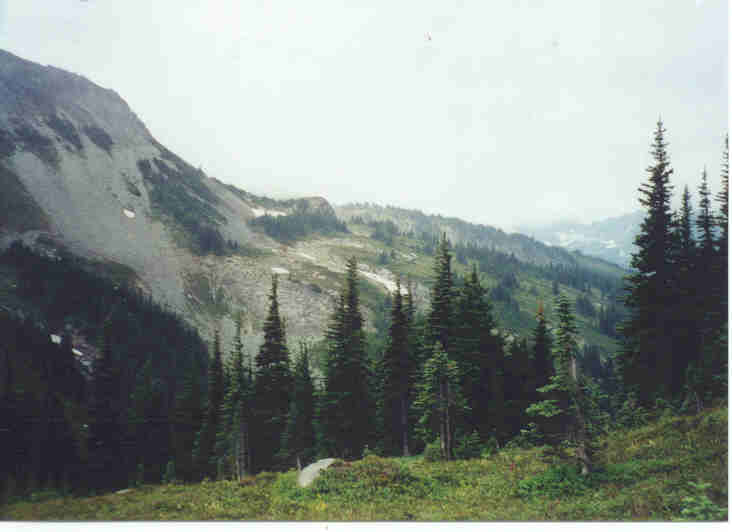 Our hike back out the next morning took us off to the right of this picture. Across the valley, in the center of the picture, is Victor's Rock. Crescent Lake is on the other side of the ridge on the horizon to the right of Victor's Rock. Windy Gap and our campsite are off the picture to the left. Our return hike from the day before traversed the other side of the valley from Victor's Rock, across the scree slope, and off the center of the picture to the left.
---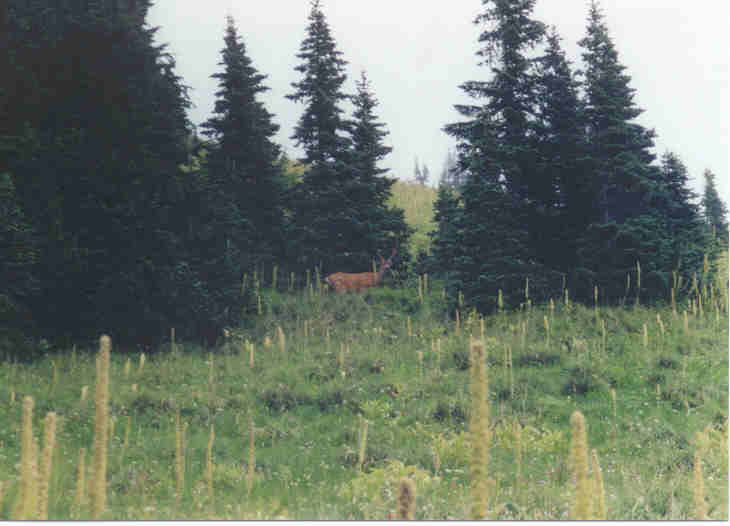 Eileen spotted this deer by the Yellowstone Cliffs on the way back.
---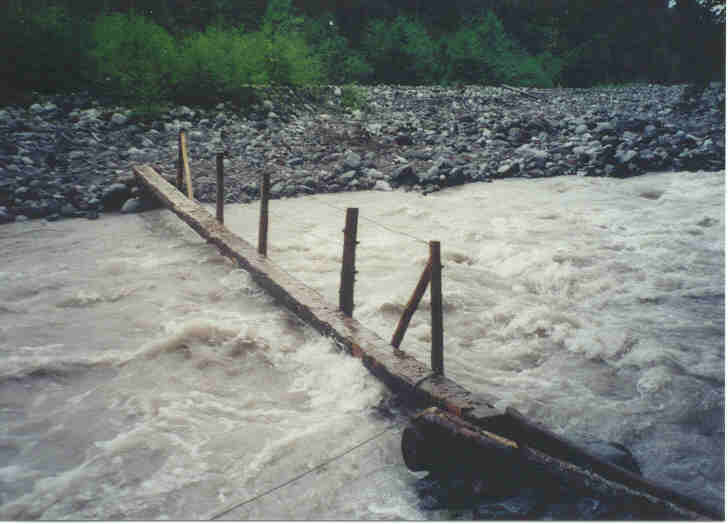 The rainstorm had raised the level of the Carbon River, so the crossing looked even more threatening than it had before.
---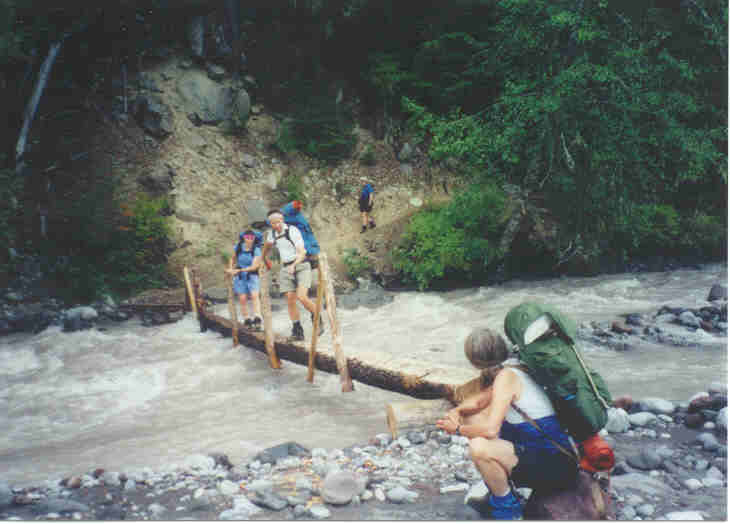 But we all made it back across safely anyway. Even though we didn't get into Elysian Fields, this was a great hike and we all enjoyed it immensely. Now that we know the territory a lot better, and since El Nino promises less snow next year, and now that we know better than to try to take heavy packs with us, we should be able to make it into Elysian Fields next year with no problem. We'll see.
---

Part 1 | Part 2 | Part 3 | Part 4
---
©2003 Paul R. Martin, All rights reserved.