Windy Gap -
Our First Attempt on Elysian Fields, Part 4 of 5
---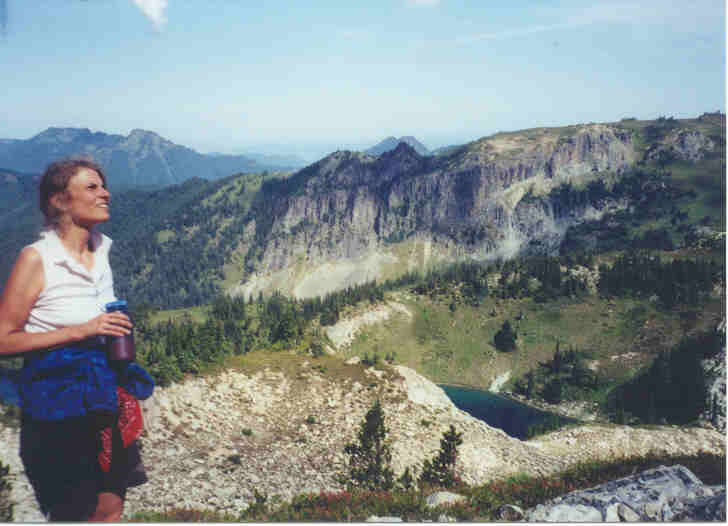 Ellen looking up at the group ahead of us. They were encouraging us to continue saying that it was easy and safe. We weren't so sure.
---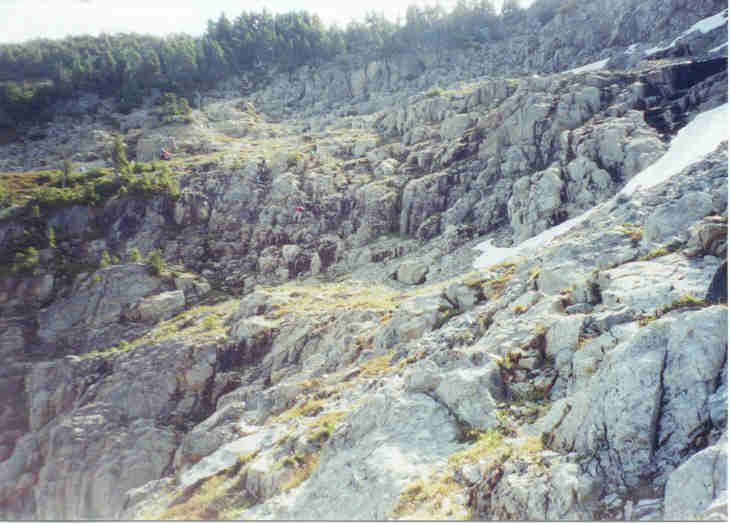 Watching them slowly picking their way up through those rocks just wasn't convincing. We decided to turn back at this point.
---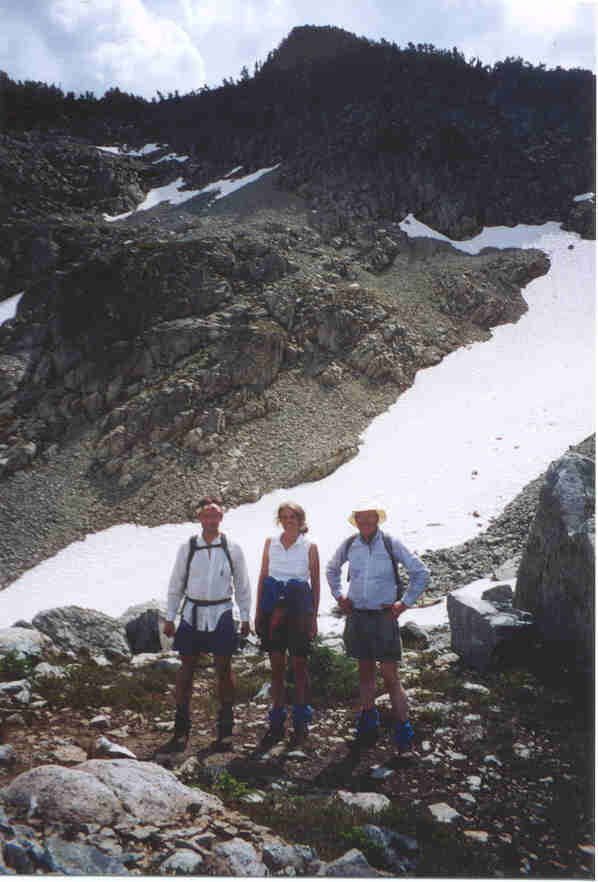 Here we are back down on the other side of that snowfield that looks like a dragon again. We had turned around on the top of the cliff directly above Victor in this picture and just even with the "Dragon's" head. Our route had followed that diagonal black line you see in the rocks that starts just beyond the "Dragon" snowfield directly above Paul's head, and runs up and left to the top of the cliff.
---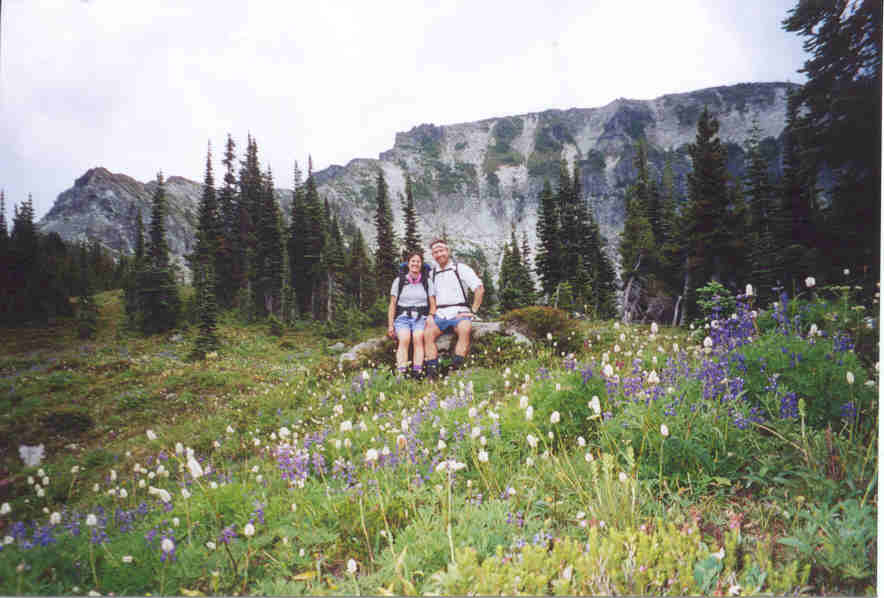 The hike back to our campsite was delightful and relaxing.
---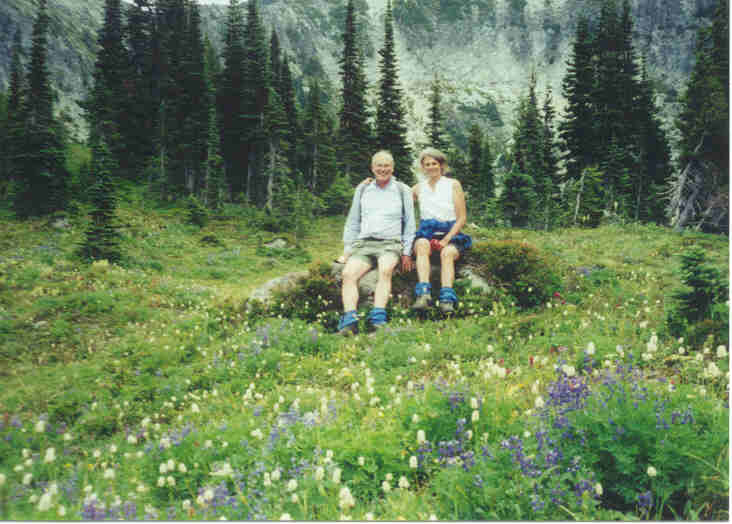 We took time to stop and enjoy the wildflowers.
---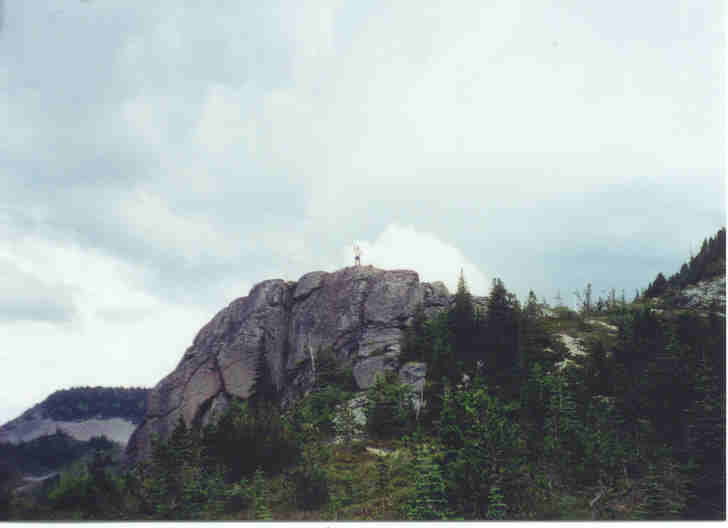 Victor posing on what we dubbed "Victor's Rock" on our way back to camp as the clouds began to form.
---

Part 1 | Part 2 | Part 3 | Part 5
---
©2003 Paul R. Martin, All rights reserved.