Log Home Pictures from 1995, Part 1 of 3

There are multiple picture pages for this year. . . . . . . . . . . . . . . . . . . . . . . . . . . .This is Page 1 of 3. Go to page 1 2 3 next prev

Other years: 1991 1992 1993 1994 1995 1996 1997 1998 1999 2000 2001 2002 2003 2004 2005 2006 2007 2008 2009 2010 2011 2012 2013 2014 2015 2016 2017 2018 2019 2020 2021 2022 2023
---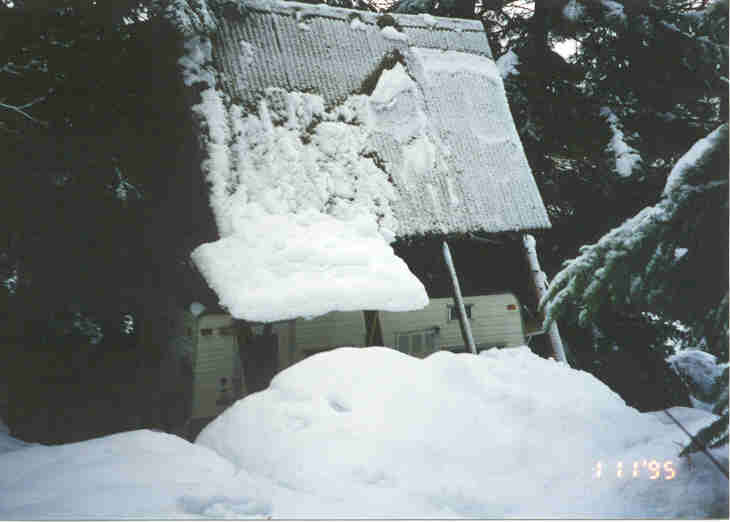 The major projects for 1995 were to design the building, to get the building permit, and to pour the footings. When I wasn't working outside during this winter, I was in the trailer drawing the plans, or on the phone trying to figure out what I needed to do in order to get the building permit. The snow got pretty deep by January. Here it is almost to the top of the trailer where it slid off the snowshed.
---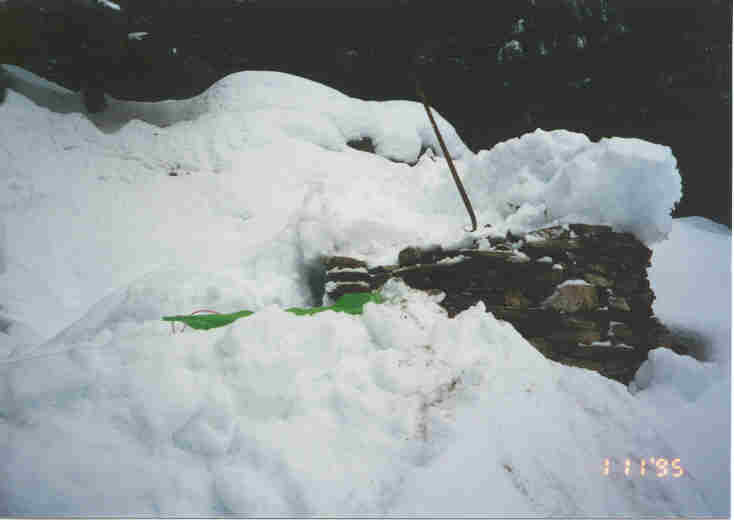 I learned from the Building Department that I couldn't build a rock foundation without getting it engineered. I decided to build a concrete foundation and face that with all the rocks I had. But...all the rocks were in the wrong place. They were inside the building and had to be moved out. I built a snow ramp up to the top of the first rock pile and used that green sled to move rocks down the ramp to the left to their new destination.
---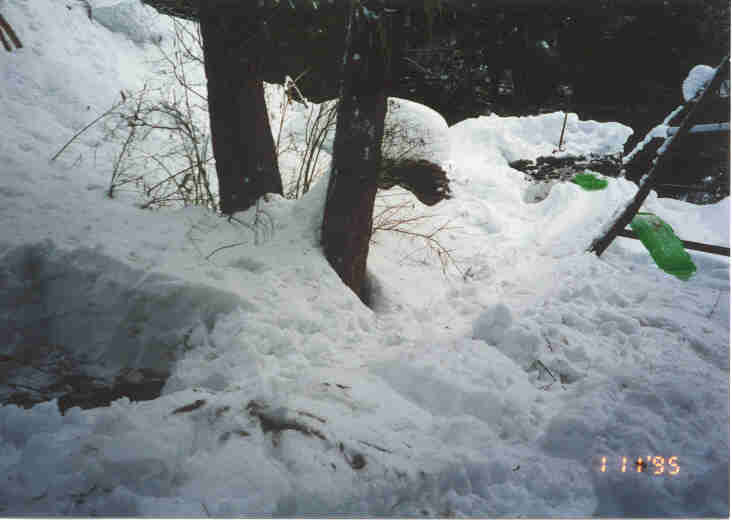 The new destination for the rock pile is that hole in the snow at the left of the picture. you can see the ramp leading from the edge of the hole up past the double tree to the first rock pile at the upper right.
---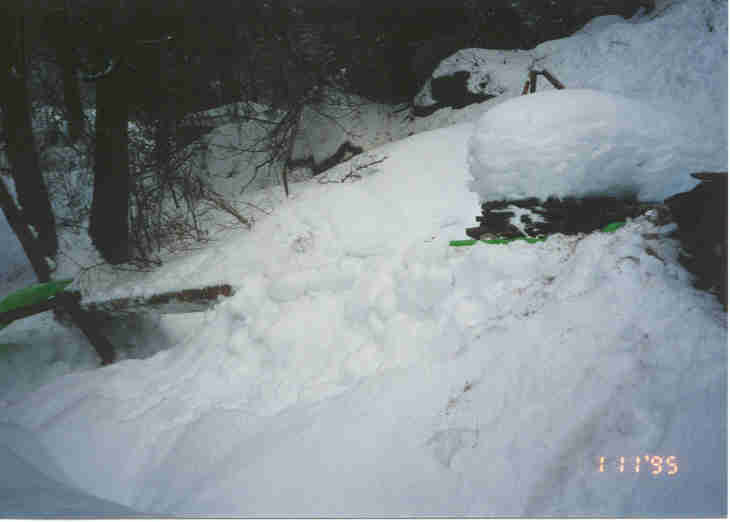 Here you see the first rock pile on the rignt, with a green sled in the loading position in front of it. The ramp goes off to the left, over the plank bridge over the foundation trench, and to the new rock pile just beyond the double tree at the left. I used this setup to move both rock piles during the course of the winter.
---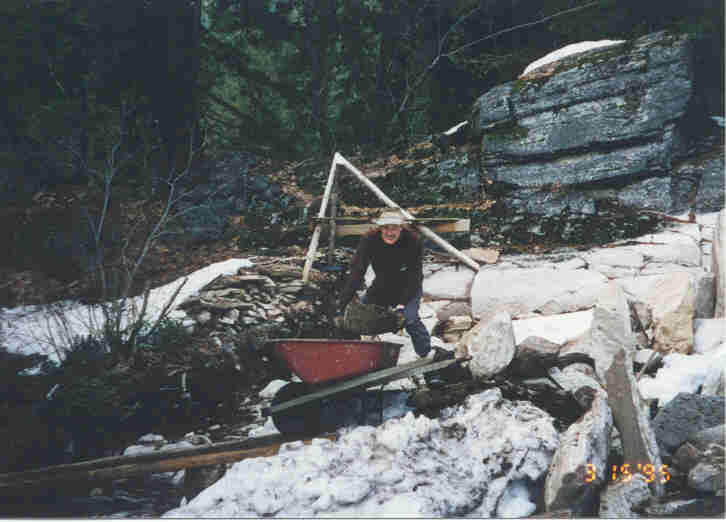 The snow melted down at about the same rate that the rock piles were lowered, so by the middle of March, I was using a wheelbarrow instead of a sled to move rocks. The plank bridge over the foundation trench still worked, as you can see. The High Rock on the cliff behind the site is visible in the upper right corner. You can also see the excavation line against the cliff.
---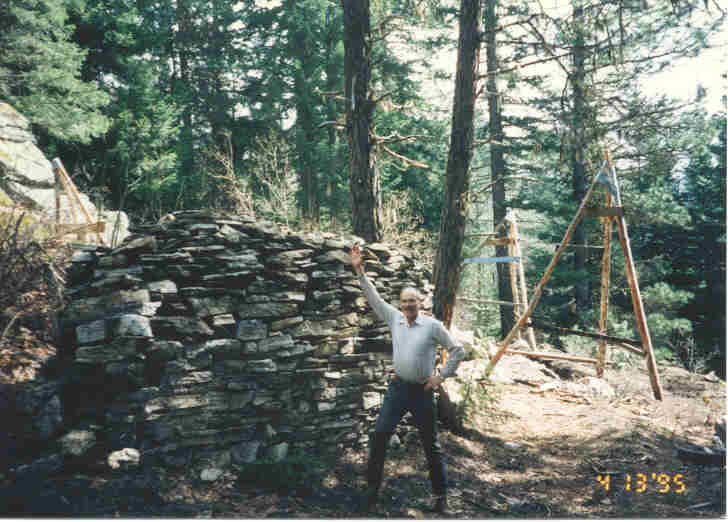 This is me, happy that all the small rocks are now in the new rock pile.
---

There are multiple picture pages for this year. . . . . . . . . . . . . . . . . . . . . . . . . . . .This is Page 1 of 3. Go to page 1 2 3 next prev
---

Pictures from other years: 1991 1992 1993 1994 1995 1996 1997 1998 1999 2000 2001 2002 2003 2004 2005 2006 2007 2008 2009 2010 2011 2012 2013 2014 2015 2016 2017 2018 2019 2020 2021 2022 2023

©2003-2023 Paul R. Martin, All rights reserved.