The objectives for 2013 are to finish the outside ceilings, install the countertops and sinks in the kitchen and bathroom, flooring in the bedroom and loft, fix the springbox leak, and get a start on the inside ceilings.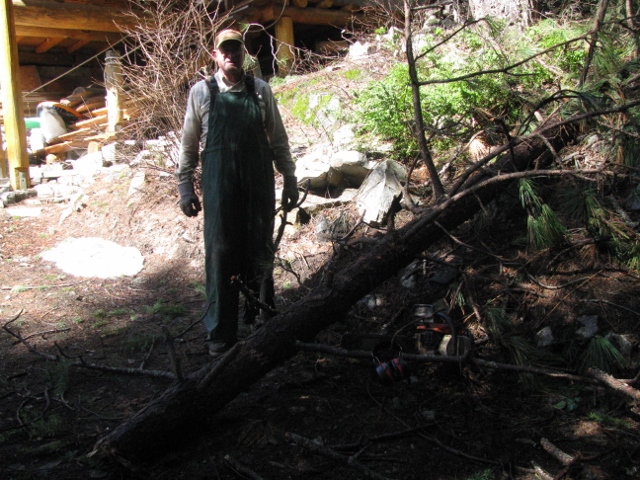 4//13 This is a picture of the widowmaker that I saw fall across my trail during the ice storm last winter. I was in the cabin, heard a crack and a crash, and saw a big cloud of snow blown up from the roadway. I didn't realize how big this branch was until the snow melted away. It is seven inches in diameter. I'm glad I wasn't on the trail when it came down.
---

There are multiple picture pages for this year. . . . . . . . . . . . . . . . . . . . . . . . .This is Page 1 of 4. Go to page 1 2 3 4 next prev
---

Pictures from other years:
©2013-2023 Paul R. Martin, All rights reserved.