Log Home Pictures from 1996, Part 3 of 3

There are multiple picture pages for this year. . . . . . . . . . . . . . . . . . . . . . . . . . . .This is Page 3 of 3. Go to page 1 2 3 next prev

Other years: 1991 1992 1993 1994 1995 1996 1997 1998 1999 2000 2001 2002 2003 2004 2005 2006 2007 2008 2009 2010 2011 2012 2013 2014 2015 2016 2017 2018
---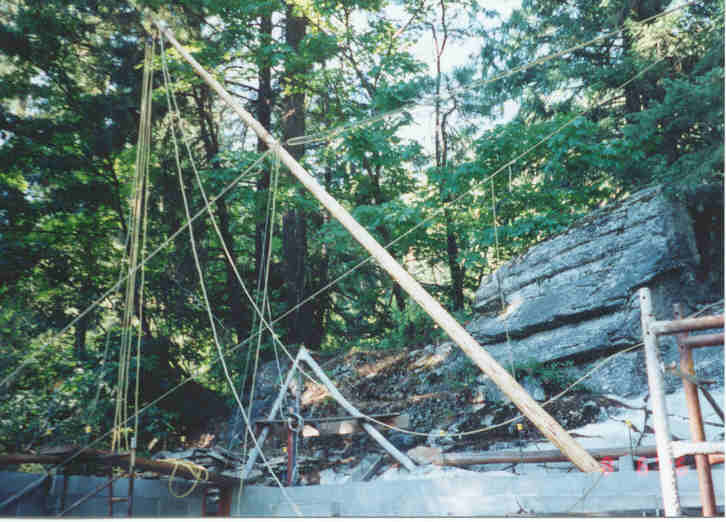 The construction of the crane began by this raising of the mast. It is 32 feet long so all of the top rigging had to be in place before it went up.
---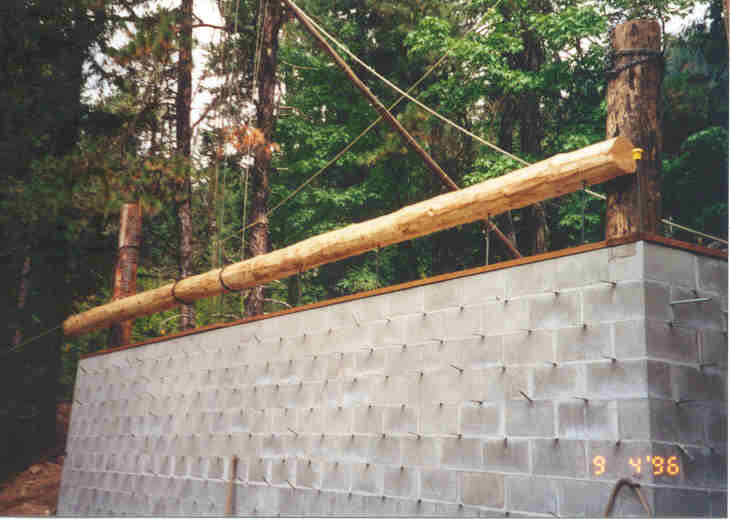 Lowering the very first log in place. All those rebar sticking up need to go into holes bored in the log. It took me a couple times to get it right.
---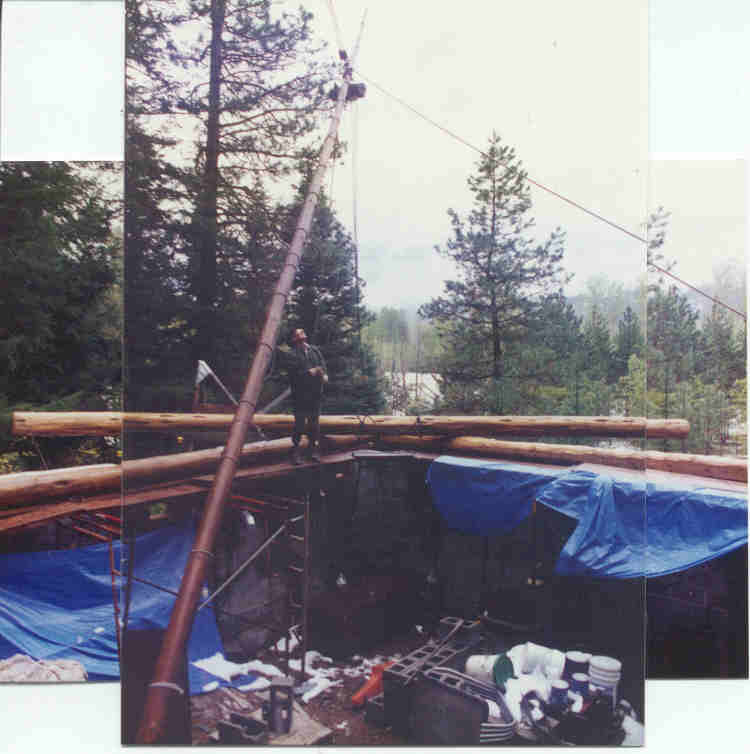 Here I am maneuvering a log moving it to its final destination. It is hanging from the end of my crane. You can see Oscar, the chain hoist, near the top of the boom fastened where the block and tackle go on up to the top of the mast which is behind the camera.
---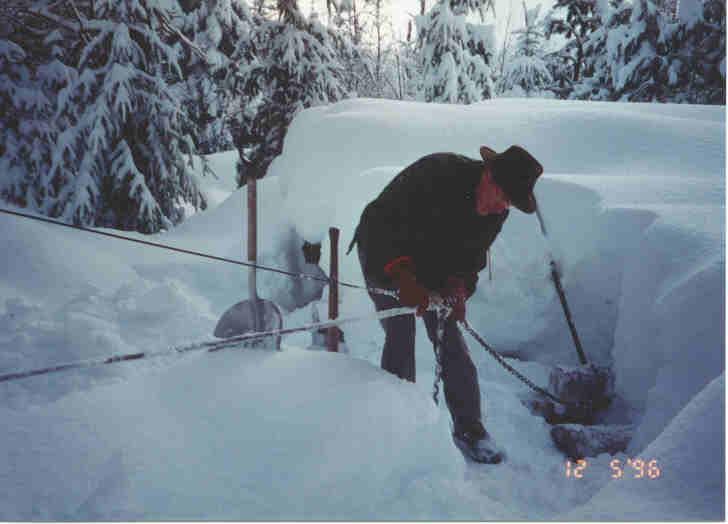 Here I am attaching a chain choker to the end of a log that I want to pull out of the log pile and up the cliff to the house.
---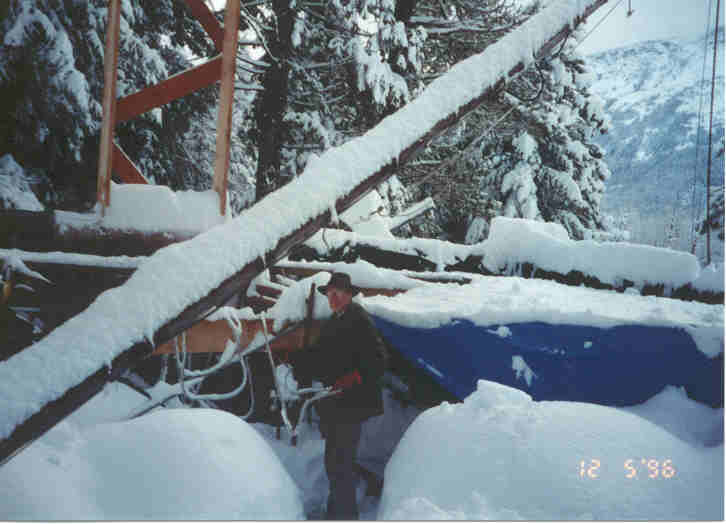 Here I am positioning the crane boom so that it is where I want it in order to pull the log up the cliff. I do that in part by adjusting the sheet you see me holding. It goes out of the building to my right, through a pulley attached to a tree, and from there up to the end of the boom.
---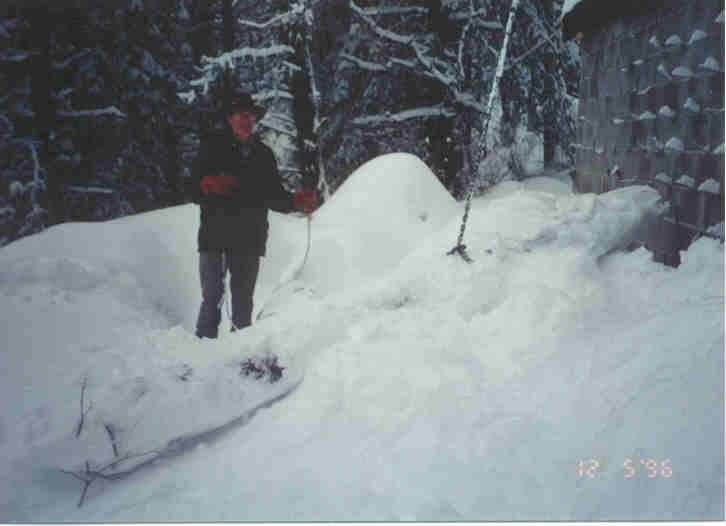 The log has been pulled up and I am now maneuvering it into position on the upper roadway. The log is so covered with snow that you can barely make it out. At this point, it is still hanging from the crane choked at its center of gravity so it is easy for me to move.
---

There are multiple picture pages for this year. . . . . . . . . . . . . . . . . . . . . . . . . . . .This is Page 3 of 3. Go to page 1 2 3 next prev
---

Pictures from other years: 1991 1992 1993 1994 1995 1996 1997 1998 1999 2000 2001 2002 2003 2004 2005 2006 2007 2008 2009 2010 2011 2012 2013 2014 2015 2016 2017 2018

©2003-2018 Paul R. Martin, All rights reserved.