Log Home Pictures from 1999, Part 4 of 4

There are multiple picture pages for this year. . . . . . . . . . . . . . . . . . . . . . . . .This is Page 4 of 4. Go to page 1 2 3 4 next prev

Other years: 1991 1992 1993 1994 1995 1996 1997 1998 1999 2000 2001 2002 2003 2004 2005 2006 2007 2008 2009 2010 2011 2012 2013 2014 2015 2016 2017 2018
---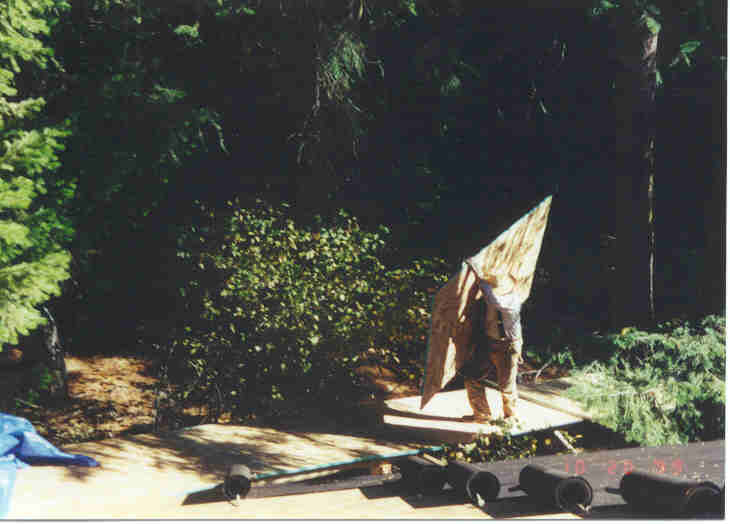 Paul carrying another sheet of 3/4" OSB up the walkway.
---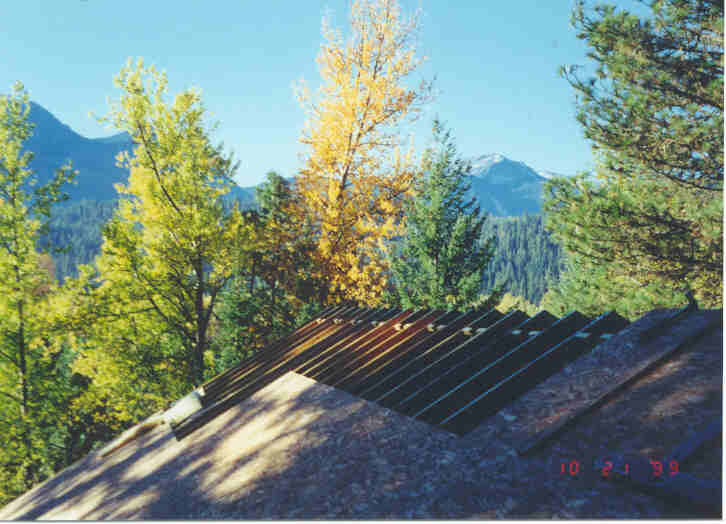 Only a few sheets to go on the big roof. But fall is coming and the small roof needs to be sheathed yet.
---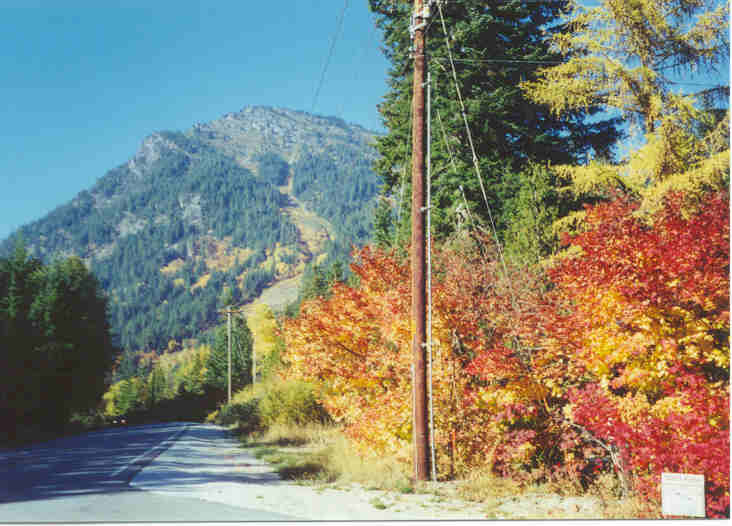 Dirtyface Mountain and some fall colors. (I just thought I'd throw this picture in.)
---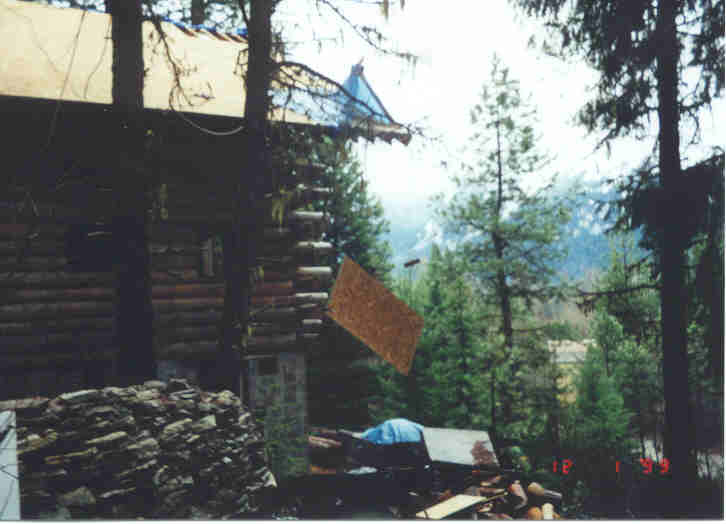 The last sheet of OSB going up to the small roof. I used a block and tackle to hoist them up instead of carrying them up the walkway and up and over the big roof as I had planned. The reason was that I kept the big roof tarped and it was too slippery to walk on. It was too much of a hassle to move the tarps and then replace them every time I worked on the small roof. This way, the tarps just stayed down.
---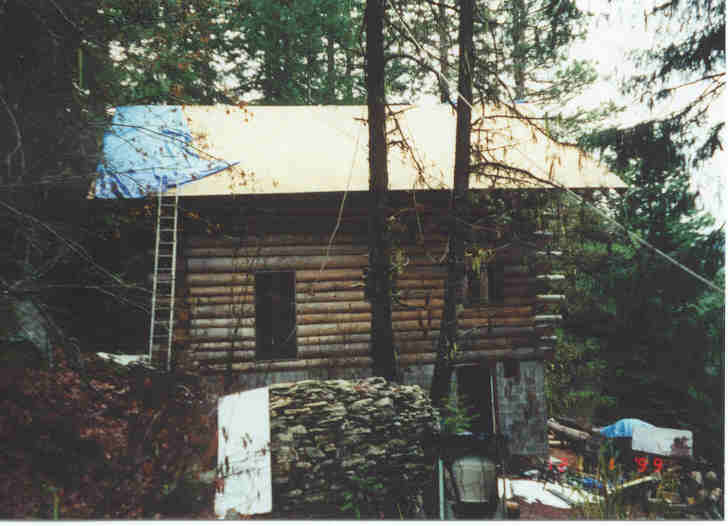 The sheathing of the small roof was finished literally minutes before the first snowfall. It started raining as I was nailing down the last sheet, and by the time I got the tarps pulled over it, the rain was turning to snow. Now that's close timing.
---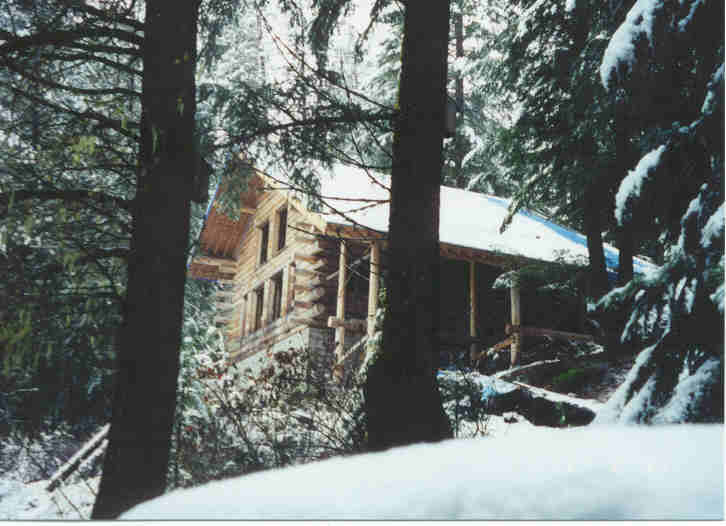 The tarps shed the snow very well. There were some places covered with tar paper, though which held the snow. One sunny day, I shoveled the snow off the tar paper and when it dried, I covered that with tarps as well. The inside of the building was dry for the first time ever. It was great. No more shoveling snow from the inside of the building.
---

There are multiple picture pages for this year. . . . . . . . . . . . . . . . . . . . . . . . .This is Page 4 of 4. Go to page
1
2
3
4
next
prev
---

Pictures from other years: 1991 1992 1993 1994 1995 1996 1997 1998 1999 2000 2001 2002 2003 2004 2005 2006 2007 2008 2009 2010 2012 2011 2013 2014 2015 2016 2017 2018

©2003-2018 Paul R. Martin, All rights reserved.